How to use the anthOlliegy listings
These discographies are not intended as comprehensive trainspotter's guides to every known incarnation of releases worldwide and for that reason they do not include labels or catalogue numbers.
The aim is simply to document all known recordings on which Ollie played. Consequently, album listings include only those relevant tracks.
Outstanding performances [in terms of content or sound quality] are emboldened
---
Audio

and
clips
are available on the relevant pages
---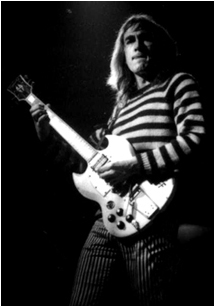 If you have any items of interest please contact us:
There's a Moose on the Loose
Timebox
Patto
>Albums
>Archive
---
Let It Rock
Tempest
Boxer
Michael d'Albuquerque
Terry Stamp
Steve York
---
Play The Perfect Fool
Scaffold
Grimms
Andy Roberts
Neil Innes
The Rutles
Vivian Stanshall
Tiswas
Monty Python
---
A Heavy Session
Various UK sessions
I Did It Otway
John Otway
Morgan Fisher
John Halsey
Ollie Halsall [solo]
---
y Viva Espana
Cinemaspop
Sex Beatles
Pa Amb Oli Band
Callejones
Rey Lui
Various other Spanish sessions
---
Ayers on a G string
Kevin Ayers
>Albums
>Archive
John Cale
---

Please do not buy CD's entitled:
Ducks in Flight
Monkey's Bum
Spanish Banana
Spanish Troubadour or Straight To The Tempest
or teh Flawed Gems label Roll 'em, Smoke 'em, Put Another Line Out
They are all bootlegs. The source material is all available to listen online in these pages
French TV 1968
Beggin'
I Hold No Grudge
Come On Up
---
French TV 1971
Money Bag
Interview
Time to Die
German TV Beat Club1971
San Antone
Australian TV1972
Interview
---
Italian TV 1973
Paperback Writer
French TV 1973
Interview
Paperback Writer
Living in Fear
Stargazer
---
BBC TV 1978
Catchphrase
BBC TV Old Grey Whistle Test 1978
Catchphrase
Testing One Two
---
Selva Rock Festival 1981
Al Suelo Coño!
Metropolis
Violent Elation
Push Push
Marie Celeste
Don't Know Why | Hound Dog
I Saw Her Standing There
---
BBC TV Old Grey Whistle Test
Dying on the Vine
Unknown source
Villa Albani
Sala Troppo, Madrid 1984
Changing Ground
Following the Blonde
One More Heatache
Something About You
Clockwork Orange
Leader of the Gang
Man
Professional audience video
Spanish TV 1983
Zorba the Greek
---
Spanish TV 1981
Don't Fall in Love With Me
Howling Man
Musical Express TVE 1981
Heartbreak Hotel
Shouting in a Bucket Blues
Didn't Feel Lonely
Everybody's Sometimes
Stop This Train
with Andy Summers and John Cale
Palau Gran Barcelona 1982
May I
Shouting in a Bucket Blues
Didn't Feel Lonely
Everybody's Sometimetimes . . .
Run Run Run
lBelgian TV 1982
Animals [with Ollie on drums!]
Spanish TV 1987
Another Saturday Night
Flying Start
Stranger in Blue Suede Shoes
'Tal Cual' ABC TV Spain 1988
Am I Really Marcel
Shouting ina Bucket Blues
Supersalesman
Another Saturday Night
London Shaw Theatre 1991
Feeling This Way
Shouting in a Bucket Blues
Animals
May I
Thank You Very Much
There Goes Johnny
Everybodys Sometimes
Supersalesman
Ghost Train
I Don't Depend on You
Stranger in Blue Suede Shoes
Why Are We Sleeping
Two Goes Into Four