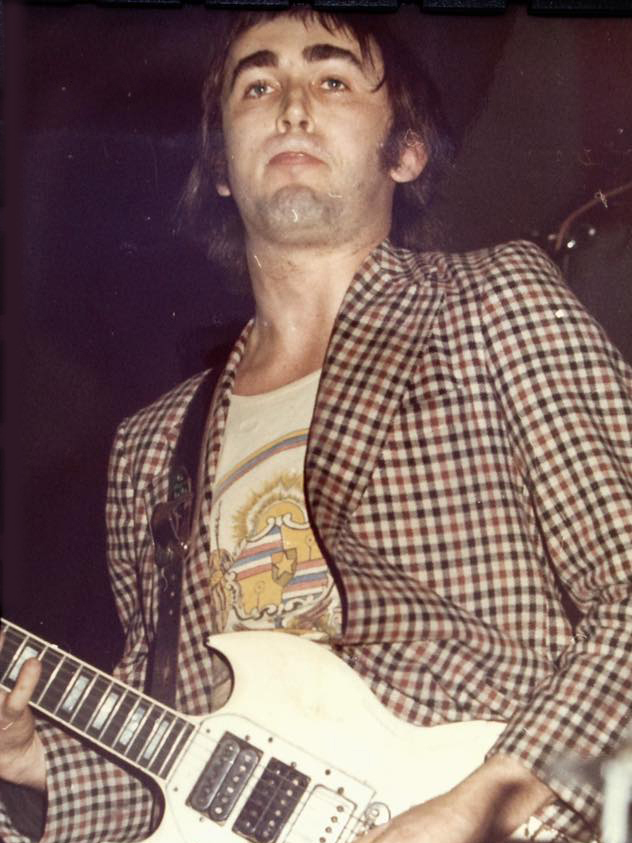 Photo: Markus Voggensperger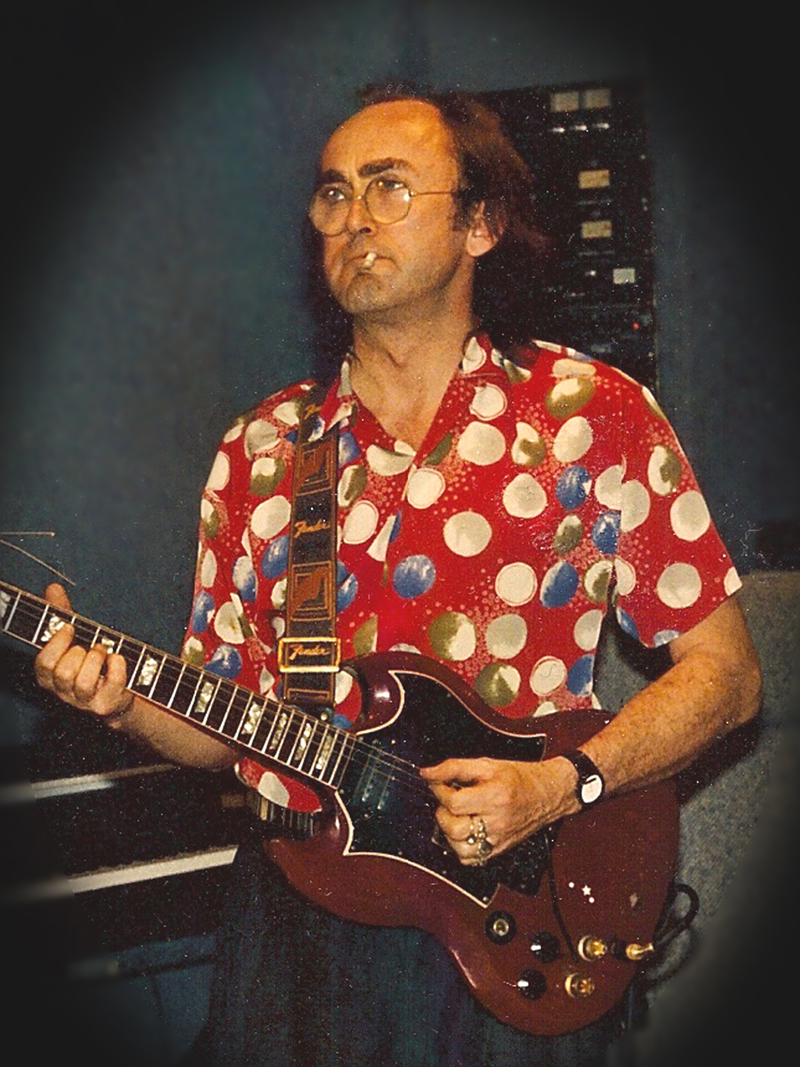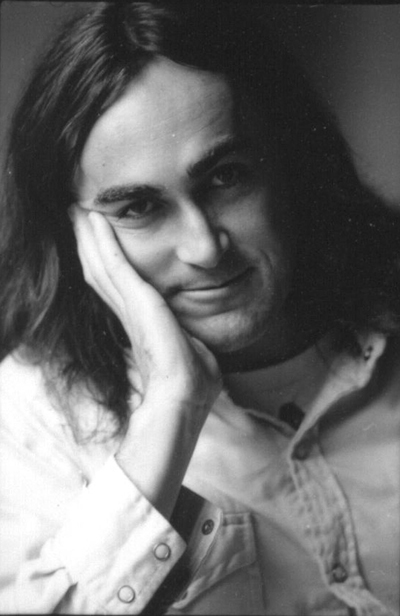 Ollie may not have been the world's best guitarist, but he was certainly among the top two.
Welcome to The Ollie Halsall Archive.
Peter 'Ollie' Halsall was born in Southport, England 0n 14 March 1949. After playing drums in local band The Music Students, with keyboard wizard Chris Holmes. He was took up the vibraphone and, in 1965, they both went to London join fellow Southport bassist Clive Griffiths's band Take Five, which soon became Timebox. In 1968, Ollie took up guitar and the band acquired the legendary Mike Patto on vocals and finally drummer 'Admiral' John Halsey.
Following Holmes' departure in 1970, Timebox evolved into Patto. They played a unique blend of 'progressive' jazz-rock (for want of a better term) featuring Ollie's guitar work which began to develop legendary status.
In 1973 he left to join Jon Hiseman's Tempest. After less than a year Ollie quit and did numerous sessions, including one track for Kevin Ayers. This led to a permanent position in Kevin's band The Soporifics.
In 1975, Patto staged a brief reunion comprising just 3 benefit gigs. The reuniting of Ollie and Mike sparked the formation of the ill-fated Boxer
Somewhat ironically - since he was never fully credited - Ollie's most widely-known work is with The Rutles in 1978
After a brief but highly productive stint [including a US tour] with John Otway, he rejoined Kevin Ayers with whom he stayed, on and off, until his untimely death on 29 May 1992.
For much of that time he frequented the town of Deia in the north of the Spanish island of Mallorca, commuting to and from the mainland to produce and play for numerous Spanish artisites. The most significant project during this time was his work with Swedish singer Zanna Gregma in CinemasPop
Ollie also made a number of solo recordings, none of which were issued during his lifetime
The Archive was established in 1985 with the aim of documenting and promoting the work of this unique musician.
It contains a Chronolliegy of Ollie's musical career and a site map, an Antholliegy of all known recordings, and a compendium of written Articles from various souces.

Notable quotes

Audio links

Links to related articles
Please enjoy your visit.

and Feel free to contact us by
olliEmail

---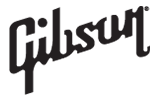 The Strange Case of Ollie Halsall: Rock's Forgotten Legend
---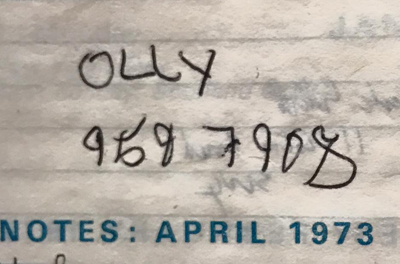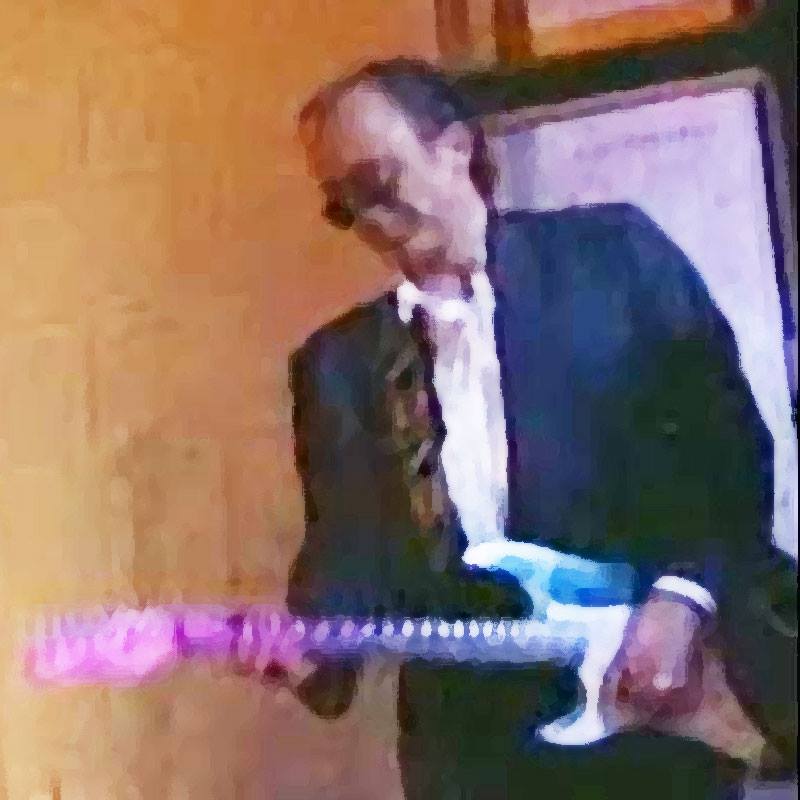 ---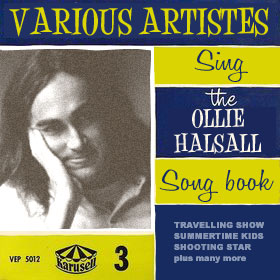 An online album featuring cover versions of Ollie - or related - songs.
Listen to the latest contributions here
As Alose As You Think
Kevin Ayers with Ollie Halsall 1986
. . . more
Beggin
Timebox


A welcome

revamp of the Timebox catalogue
. . . more
Abbots Langley
Ollie Halsall with
John Halsey
A new album of
previously unreleased recordings
. . . more
Caves
Ollie Halsall


Ollie's long-lost solo album from 1979. Available again with revamped artwork


. . . more
Warts & All


Patto


The ONLY live Patto album - at The Black Swan, Sheffield
. . . more
Scraps
John Otway


TRIPLE album including 7 Otway and Halsall 1979 collaborations


. . . more
Shapes & Sounds
BBC Radio 1 sessions 1968 | 1969. Including 4 live Timebox tracks
. . . more
Still LIfe With Guitar
Kevin Ayers
Ollie's final collaboration with Kevin Ayers
. . . more
Guitar EXP
by Armand Serra
This two-volume limited edition box set includes four pages devoted to Ollie Halsall's SG guitar and a two-page spread of the original unused Hold Your Fire album artwork plus some rare photos.
. . . more

Kevin Ayers:August 16th 2013 Deià by Susan Lomas
Fans, family and friends gathered to celebrate Kevin's life and music. Susan Lomas captures the atmosphere in words and pictures.
. . . more

Uncommon Sound
The Left-Handed Guitar Players that Changed Music
by John Engel
The definitive, long-awaited book about left-handed guitar players
. . . more

Tuning Up at Dawn
A Memoir of Music and Mallorca
by Thomas Graves
Includes a lengthy chapter on Ollie and his association with The Pa Amb Oli Band
. . . more

Caves
Ollie Halsall, Olie Lynton and Lady JuneOne of the world's shortest books.
Currently out of print but reproduced almost in it's entirety here

The Way Too Weard
Roy Weard toured with many bands in various capacities from T-Shirt seller to sound engineer, production manager and tour manager. Notably including Kevin Ayers

Ginger Geezer
The extraordinary story of Vivian Stanshall, lead singer of the Bonzo Dog Doo-Dah Band, true British eccentric.

Playing the Band
The Musical Life of Jon Hiseman (and lots more besides!). By Martun Hanson. Over 450 pages with over 100 colour and B&W photos

Order online here

Ugly Things


Ralph Heibutzki's extensive Halsall biography from Issues 29-31

pf this superb US music magazine, Back issues available

here
Forgotten Heroes
We were pleased to be asked to contribute to a substantial article on Ollie in Premier Guitar magazine. The eight-page published version can now be viewed online here
Shindig Magazine #68


A substantial Patto article by Marco Rossi in the June 2017 edition of this highly respected rock journal.

View online here but please by the magazine, it's an excellent read:
Digital
Print
Here's a compendium of classic quotes by Mr Halsall which we compiled for Ralph Heibutzki's splendid Ugly Things magazine hree-parter a while back. Some very interesting and revealing words:
---

I was constantly exposed to music as a child. I had two elder sisters who liked Johnny Ray and Gene Vincent and I think they were the first artists who really got to me. One of my sisters owned a guitar and I messed about with it for a bit, but the instrument I first seriously took up was the drums." - 1976, Beat Instrumental, April issue, 'Player of the Month,' by Peter Dowling

I had a natural aptitude for music, possibly because my father, Harry, played the euphonium in a brass band. My biggest influence was Bert Weedon. I've listened to him on records and seen him on the box." - December 1971, Melody Maker.

I was very lucky when I started playing. I had friends who introduced me to the right sounds. I heard Django at a very early age and he enlightened me to certain attitudes of guitar playing, i.e., to develop the instrument." - Nov.6, 1971, Melody Maker, by Roy Hollingworth

Griff, the bass player, asked me to play vibes, which I'd never played before. I practiced on strips of paper until I got vibes, then I listened to Milt Jackson records and copied solos. I always wanted to be a vibes player. I was knocked out with the instrument, used to listen to Milt Jackson all the time. Griff knew this and he sensed I was a natural musician because I was a pretty good drummer." - Jan 22, 1972, Melody Maker, by Michael Watts

The vibes sound good mixed with another instrument. Vibes and electric piano is a really nice mixture (...) And, of course, they are a really interesting instrument for soloing on (...) Milt Jackson and Buddy Hutchinson (...) show off the different attitudes to vibes playing that people have. You can either treat them like a percussion instrument or like a keyboard. Hutchinson really bashes them, he plays really percussively, whereas Jackson is a much more broad player, he plays in a very pure way (...) Personally, I like to treat the vibes as a percussion instrument - it's more like playing a drum kit than a piano, for example." - April 1976, Beat Instrumental, 'Player of the Month', by Peter Dowling

I borrowed Kevan's guitar and started blowing on it and getting into it. I knew I would play it eventually. Deep down I had always been a guitarist." - Jan.22, 1972, Melody Maker, by Michael Watts

Very little has been done with [the electric guitar], you know. One or two people have taken steps forward, but I honestly resent anyone saying that nothing more can be done. The only player I find myself listening to is Django [Reinhardt]. I tend to listen to horn players, and pianists, especially Cecil Taylor." - November 6, 1971, Melody Maker, by Roy Hollingworth

I would like to play guitar the way [Cecil Taylor] plays piano - which is totally devoid of any tonality or any rhythmical structure at all. We went through that stage with Patto." - 11/16/74, New Musical Express, by Peter Erskine

A lot of people copy things. You see, if I bought a Jimi Hendrix record, that would be it. It would destroy me. I've heard his records, but if I sat at home with one and lived with it... I know what I'm like. I get influenced terribly easily, you see. That's why I never buy any records. I've always played music but I don't follow anybody (...) To be honest, I'm more into people and situations than the intrinsic technicalities of music." - 11/16/74, New Musical Express, by Peter Erskine

Don't go to Top Gear or Orange for your guitars, don't listen to any music, don't buy any records. That [you are supposed to listen to other people's music] is bullshit. Do that and you're perpetuating the whole trip - just another suburban Clapton." - 11/16/74, New Musical Express, by Peter Erskine

My guitar playing] has always been completely spontaneous because I'm basically bone-idle. The only world tour I ever went on was as support with Patto for Joe Cocker. Even then I really had to fight not to end up playing the same notes every night. I mean, take Alvin Lee [of Ten Years After]. I'm not putting him down, he's a good friend. He's a great front-room guitarist. He can play a superb blues but the strain of years and years of touring has conditioned him only to one approach. With people like him and Clapton it's down to 'that solo's famous'... People expect you to play the same over and over. It's like having to play your greatest hits. Not that there's a lot that can be done anymore. It's down to the individual. I've got the same guitar as everyone else, the same strings." - 11/16/74, New Musical Express, by Peter Erskine

I've always been a musical freak (...) It's perhaps down to the way I live. I don't live surrounded by music, and I've not got loads of guitars and I don't go out and buy the latest Stevie Wonder album (...) I mean, so many guitarists are into following people, they're searching for something. But I've already found it - I know that sounds arrogant. What I mean is that I know what I'm doing and I know that because of the way I approach it, to a certain extent probably about sixty per cent of what I play comes out sounding new." - 11/16/74, New Musical Express, by Peter Erskine

I always practice on heavy-gauge strings at home, with a very high action. (...) When you come down to a low action with nice light strings, you can really take off." - 11/16/74, New Musical Express, by Peter Erskine

In terms of acoustic work I use a Martin. I play an awful lot of acoustic at home. In fact I use an old acoustic of mine for composing on. It's a scaled down classical guitar - it has a regular-sized neck and a small body. In fact it's a little bit like a six-string ukulele. Usually when Mike Patto and I write together, I'll come up with a chord sequence first and he writes the words afterwards. I get ideas for music when I'm walking about or on trains or buses and then I transpose those ideas onto the guitar." - April 1976, Beat Instrumental, 'Player of the Month', by Peter Dowling

[In the recording studio] we just go in there, set up the mics and play. We try to do as much of it live as we can, but when I have to play guitar and piano on the same track we can't (...). [On stage] I'm playing just a bit of piano, mostly guitar, as Mike is handling the keyboards (...) I'm handling the leaping about and the guitar." - April 4, 1973, New Haven Rock Press, by Jon Tiven

I play very organically. I like to think there's nothing between the guitar and the amp to distort its natural sound (...) I don't really like instruments that are too electrical (...) One thing I do use a lot is the [vibrato] arm, but that's a mechanical thing after all. You can get some great effects using the [vibrato] arm (...) That's what I like about the guitar, it can sound like so many different things." - April 1976, Beat Instrumental, 'Player of the Month', by Peter Dowling

I was always more interested in singing and songs, and writing, than instrumental things. But John Hiseman always wanted an instrumental-based band. I'm an instrumentalist, I can cope with that. But I always thought that John was using me as his passport to some sort of commercial utopia that he'd never reached, and he thought he was going to reach it through me." - 1972, Unknown

I deplore guitarists who just sit down and copy a solo they've heard and then make a few alterations ." - Nov.6, 1971, Melody Maker, by Roy Hollingworth