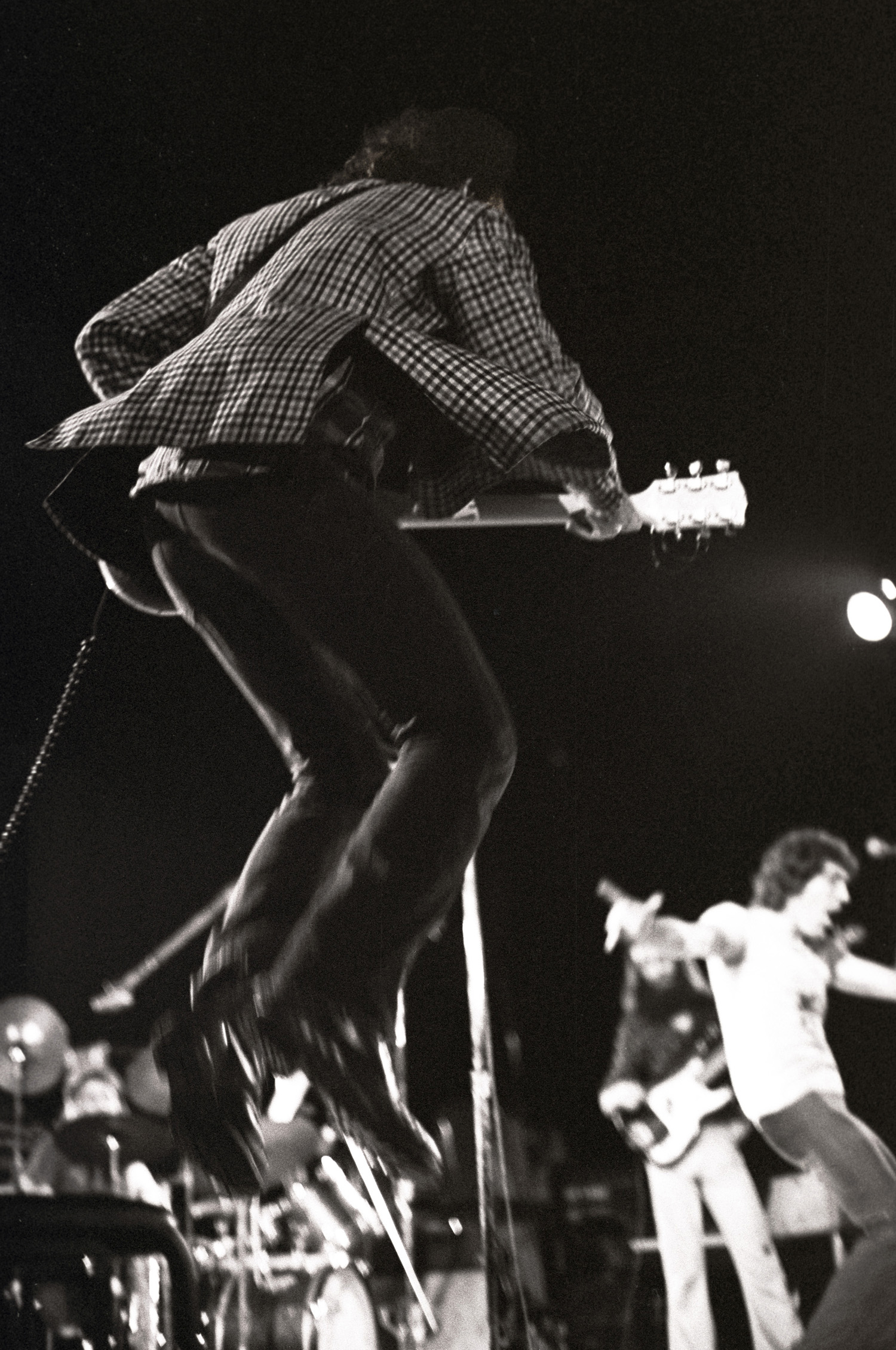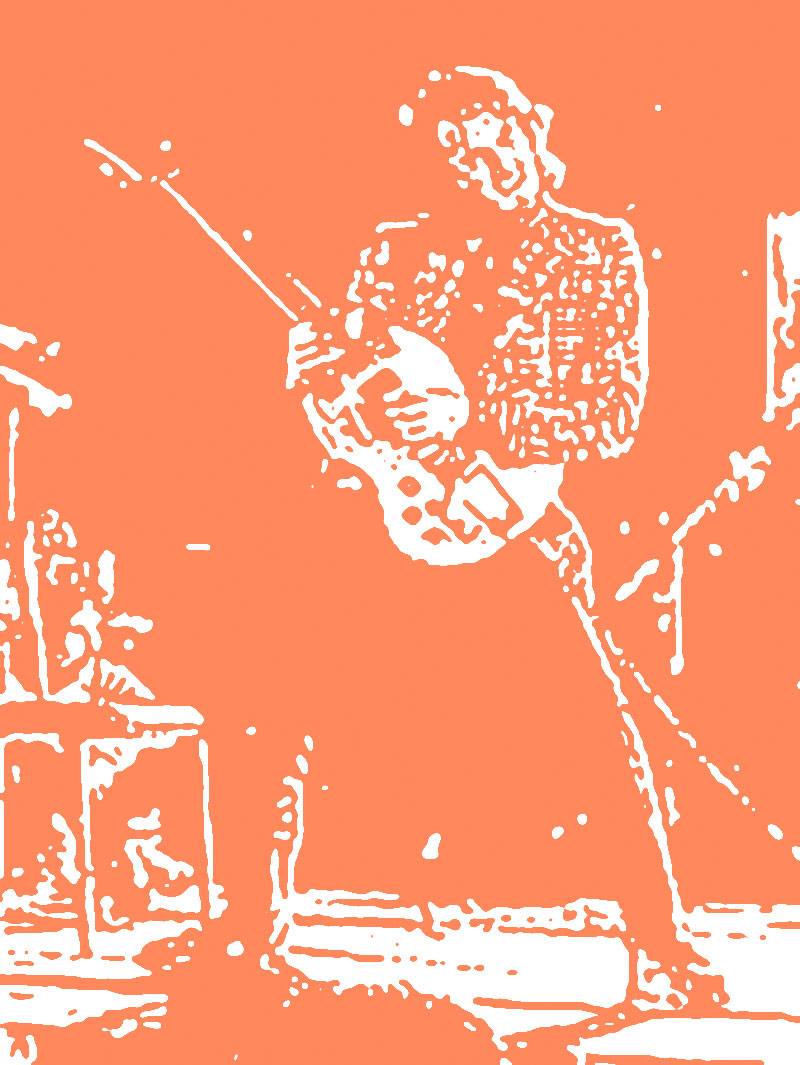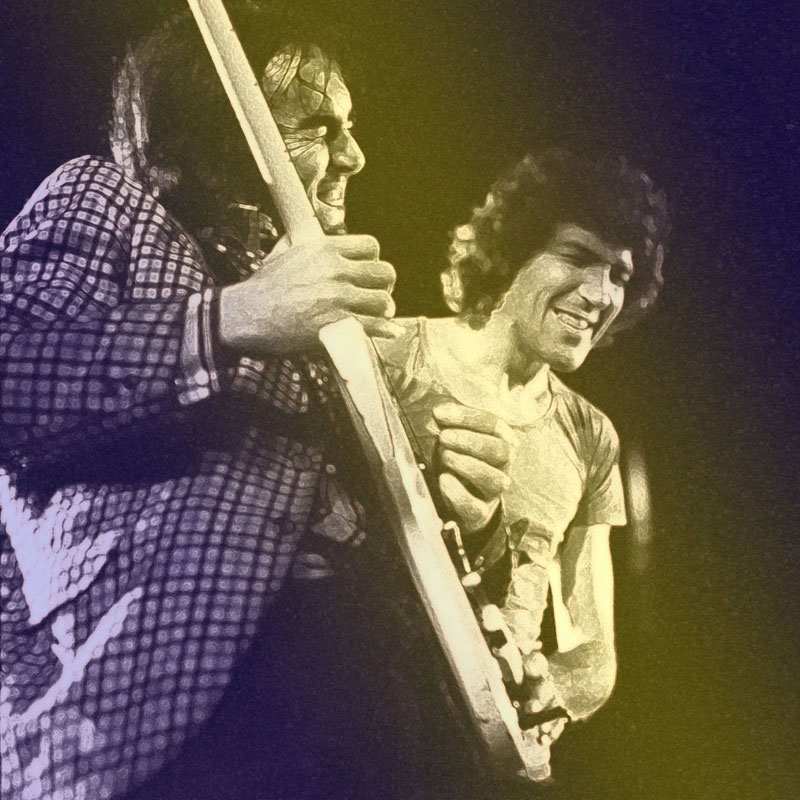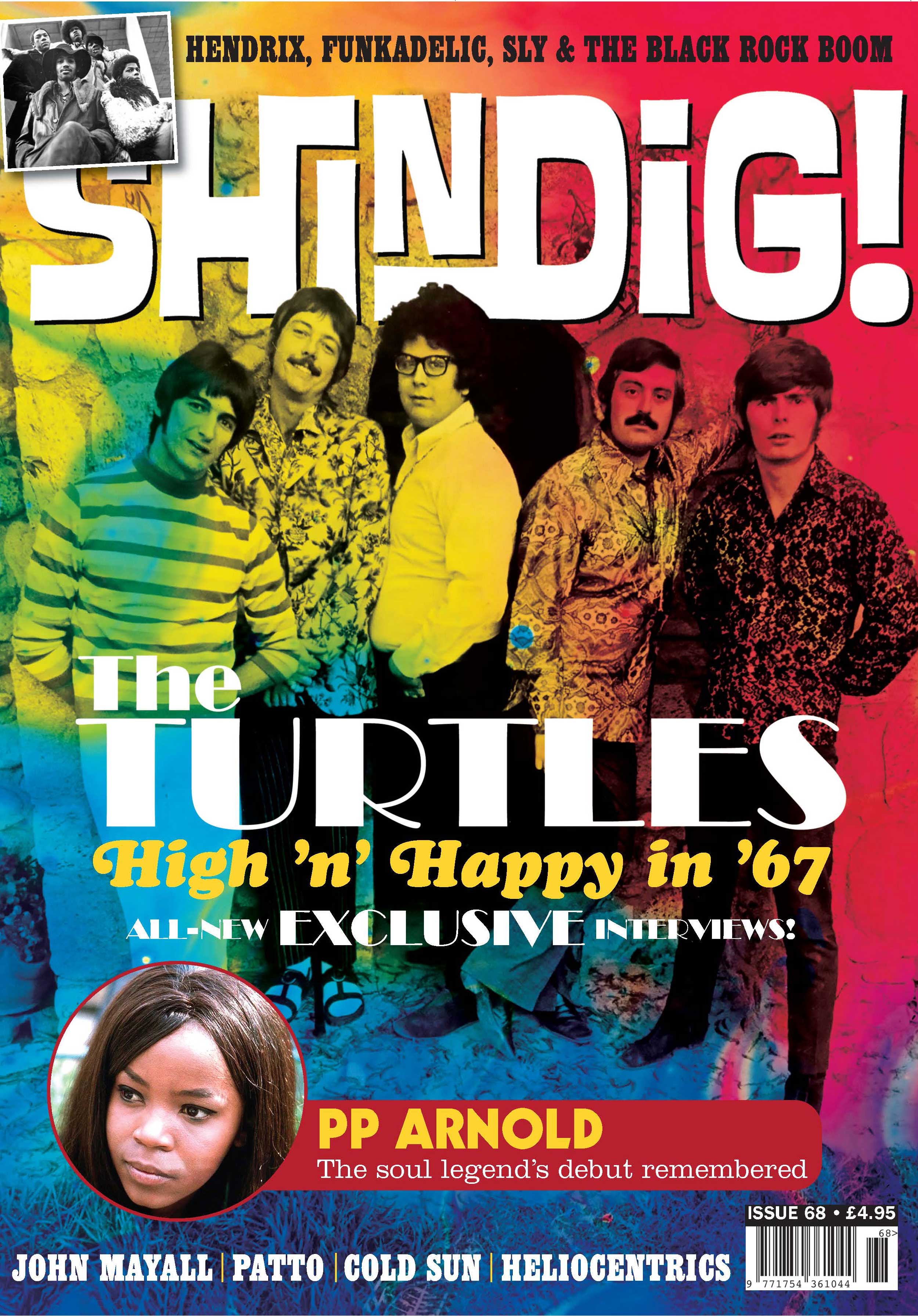 Shindig Magazine #68
A substantial Patto article by Marco Rossi in the June 2017 edition of this highly respected rock journal.

View online here but please by the magazine, it's an excellent read

Digital

Print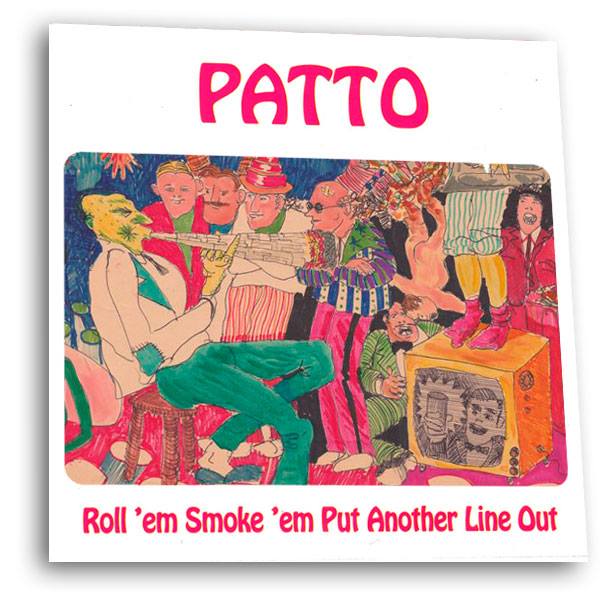 I know the Rolle 'em Smoke 'em cover is iconic, but wouldn't this one - with painting by Ollie - have made a great alternativeI

More art here
---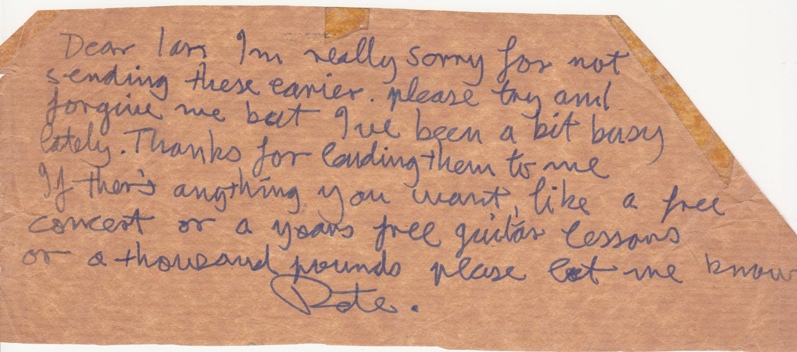 "This is a note from Ollie returning some LP's I lent him, including a Les Paul & Mary Ford album. He was obviously impressed with the double tracking as he used the technique on the next Patto album."
- Niles [Ian] Alexander 2017
Wilco guitarist Tweedy's influences By George Varga
With nearly 130 albums to his credit, Wilco guitarist Jeff Tweedy is perpetually active. He's also a lifelong music fan with very eclectic tastes. Here's a look at two of his favorite artists: PATTO - This four-man English band released three albums between 1970 and 1972, the best of which is 1971's classic "Hold Your Fire." The group's fusion of rock, blues, jazz, and country still sounds fresh. So does Patto's remarkably fleet and inventive guitarist, Ollie Halsall, whose devoted admirers includes Wilco's Jeff Tweedy, Cheap Trick's Rick Nielsen, and ex-Ten Years After leader Alvin Lee (who has a cache of still-unreleased live recordings he made of Patto during a joint European tour in 1973). "Shake It Off," a song on Wilco's new album, pays homage to Patto, as does Nels Cline's spiraling solo on "Side With the Seeds." DID YOU KNOW? Halsall, who died in 1992 at the age of 43, and ex-Patto drummer John Halsey were both members of The Rutles, the satirical Beatles-inspired band that made the classic 1978 TV movie "All You Need Is Cash." CLINE: "One of the most remarkable things about me joining Wilco was finding out they liked Patto, too. The first two years I played with Wilco we'd walk on stage to Patto's (1970 song) 'I Saw the Man.' At least once a week I would say: 'I never would've believed it if anyone had told me I'd play shows in venues of this size and that we'd walk on stage to 'I Saw the Man.' But there are so many things in my life that make me feel like the luckiest man alive."
---
Give It All Away!
I wouldn't normally care for someone copying any solo note-for-note but this is truly something specal. Parker Goessling is a young guitarist from Boston MA, USA. Check out his band The Late here
But first, sit down and watch this:
"From Patto's 1970 album Hold Your Fire. Not the best video but I thought it would be nice to post for all the Ollie fans out there. I transcribed this solo for my guitar proficiency at Berklee in the Spring of 2015. Hope you enjoy!" PG
Oh,and, yes, he built the guitar himself too.
Give the Dots Away!
It get's worse!
Parker's even transcribed it!
CLICK IMAGE TO VIEW FULL SIZE PDF: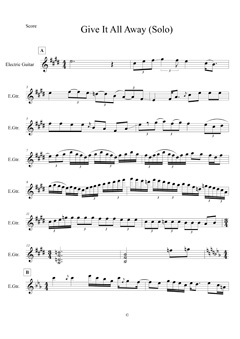 © Parker Goessling, 2017
Patto
Clive Griffiths bass vocals
Ollie Halsall guitar vibes keys vocals
Mike Patto vocals
John Halsey drums