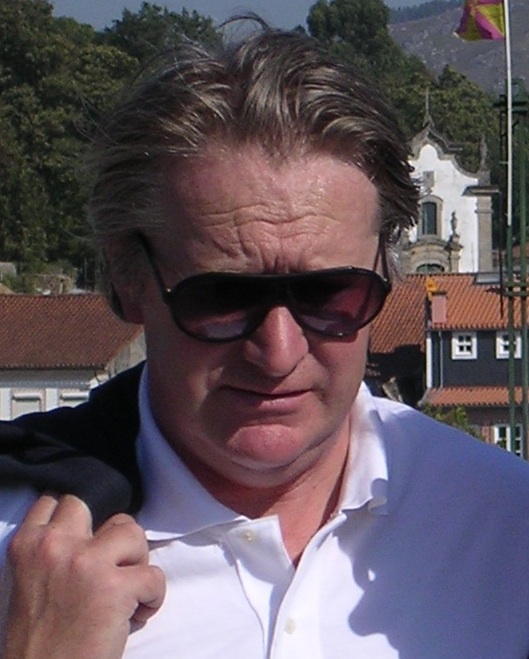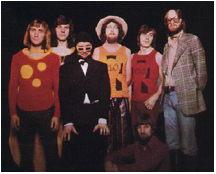 Michael de Albuquerque [far right] formerly bass player with The Electric Light Orchestra
We May Be Cattle
[But We've All Got Names] 1973

Michael de Albuquerque - Vocals piano
Bass - Chris Laurence
Drums - Brian Bennett [!]
Pianos - Gordon Beck & John Taylor Percussion - Frank Ricotti

By kind permission of
Michael de Albuquerque

The story of the Cattle sessions

My mum came up with that title. She was sitting in the queue of a local surgery, and one of the nurses was issuing tickets, so that whoever had this particular letter or number came next, and they must have called out a number or a letter to my mother who said, 'Really, we may be cattle, but we've all got names,' which I thought was marvellous, so I took that name, but yes, that album is one I'm particulary fond of because it has a track that was recorded by Tim Hardin called My Darling Girl, a piece that I was very happy with. And the other player that played on all the tracks, is a legend to many people in the 70's rock scene, a guy called Ollie Halsall who is the most brilliant guitarist, the most fun guy, who very sadly died of a drug overdose four or five years ago."
- Michael de Albuquerque 1998
Stalking the Sleeper 1976

His playing stands the test of time and even got a mention in a magazine called Guitarist. And I was just falling off to sleep one night reading some letters at the back and it said, readers of the Guitarist, all this business about Joe Satriani and Steve Vai, and all this business is such a load of old waffle, because we had a guitar player in England called Ollie Halsall, has anybody ever heard of him? If not put on a track of Michael De Alburquerque's called Say What You Want, and listen to that solo, and that was the really nice little mention for Ollie who I felt never got the recognition of the wider audience, but he was certainly known among the musicians, and I was certainly happy with that album.
- Michael de Albuquerque 1998