The Confessions of Doctor Dream 1973

While Tempest were recording Ollie's song Dream Train, [at Air Studios, London with Geoff Emerick] Kevin Ayers was in the next studio working on his album, Confessions of Doctor Dream and invited Ollie to play on one of the tracks. Ollie enjoyed himself so much, he decided to de-camp' to the Ayers band

---
June 1 1974
Ayers Cale Nico Eno
Live at The Rainbow Theatre


Shouting in a Bucket Blues

Stranger in Blue Suede Shoes
Everybody's Sometime
Two Goes Into Four
Although he is present on them, titles in italics do not feature Ollie on lead guitar]
Similarly, he doesn't play any lead guitar on the John Cale, Nico and Eno tracks.
Until 1998, the only official live Ayers/Halsall release - and then only three tracks. The solo on May I earned Ollie a place in Terry Theise's 'Top Ten' [see below] nearly three years later (Guitar Player magazine, January 1977)
---
Sweet Deceiver 1975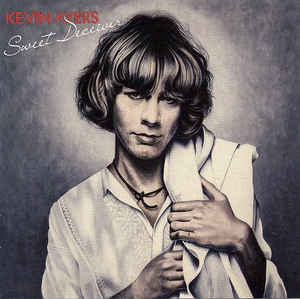 Guru Banana

City Waltz

Diminished But Not Finished

Circular Letter

Once Upon an Ocean

Farewell Again
Titles in italics include OH only on bass, acoustic, vibes or vocals]
Elton John piano on Guru Banana & Tojours la Voyage

---
Yes We Have No Mananas 1976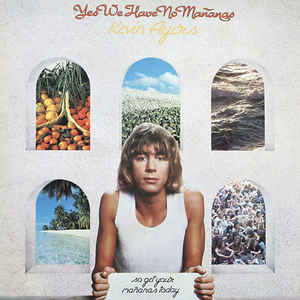 Star

The Owl

Love's Gonna Turn You Round

Ballad Of Mr Snake

Everyone Knows The Song
Mr Cool features Ollie's only known use of wah pedal! I have long regarded these two albums (Sweet Deceiver & Yes We Have No Mananas) as among Kevin's finest achievements. Apart from some superb guitar, Ollie also provides most of the Deceiver bass parts.

---
Rainbow Takeaway 1978


Blaming It All On Love

Ballad Of A Salesman

Rainbow Takeaway

Waltz For You

Beware of the Dog

Strange Song

Goodnight Goodnight

Hat Song
CURRENTLY UNAVAILABLE [JAN 2018]
EXCEPT AS DOUBLE CD WITH Rainbow Takeaway

---
That's What You Get, Babe 1980


That's What You Get

Where Do We Go From Here

You Never Outrun Your Heart

Given And Taken

Idiots

Supersalesman

Money, Money, Money

Miss Hanaga

I'm So Tired

Where Do The Stars End
Titles in italics include OH only on bass or vocals
CURRENTLY UNAVAILABLE [JAN 2018]
EXCEPT AS DOUBLE CD WITH Rainbow Takeaway

Percussion [film soundtrack 1983)
Includes Howlin Man from From the album As Close As You Think
[See below]
Diamond Jack and the Queen of Pain
1983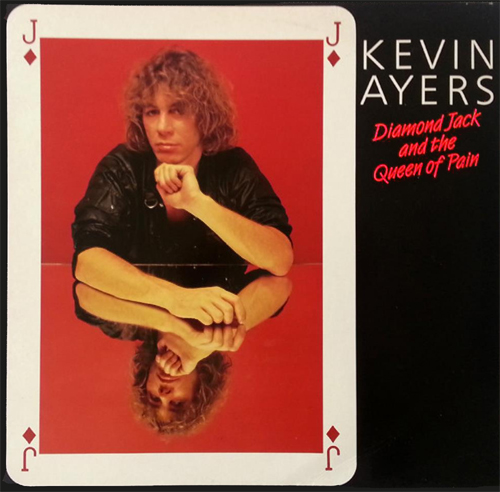 Madame Butterfly

Lay Lady Lay

Who's Still Crazy

You Keep Me Hangin' On

You Are A Big Girl

Steppin' Out

My Speeding Heart

Howling Man

Give A Little Bit

Champagne And Valium
---
Deia Vu 1984


Champagne and Valium

Thank God For A Sense Of Humour

Take It Easy

Stop Playing With My Heart

My Speeding Heart

Lay Lady Lay

Stop Playing With My Heart

Be Aware Of The Dog
OH plays guitar on only Champagne and Valium and My Speeding Heart but appears to play bass on everything else

---
As Close As You Think 1986
'Kevin Ayers featuring Ollie Halsall'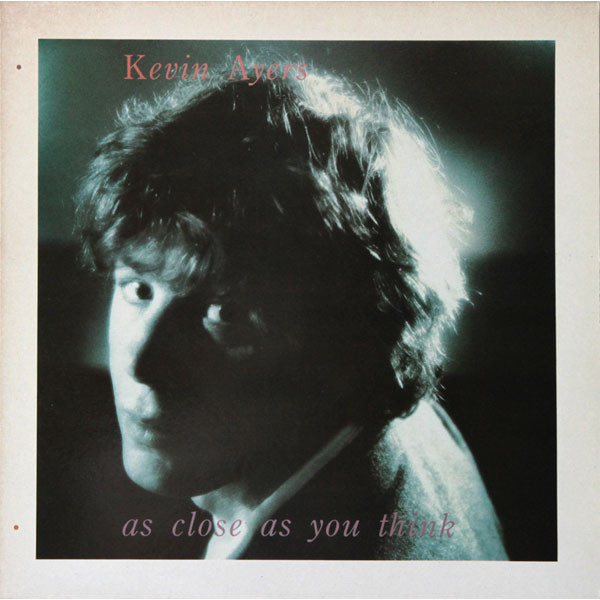 Note the incorrect spelling 'Ayres' on the front cover
The credit 'Kevin Ayers featuring Ollie Halsall' could almost be reversed - such is the balance of the collaboration. Indeed, Never My Baby is, to all intents and purposes, a Halsall solo performance.

As Close As You Think
---
Falling Up 1988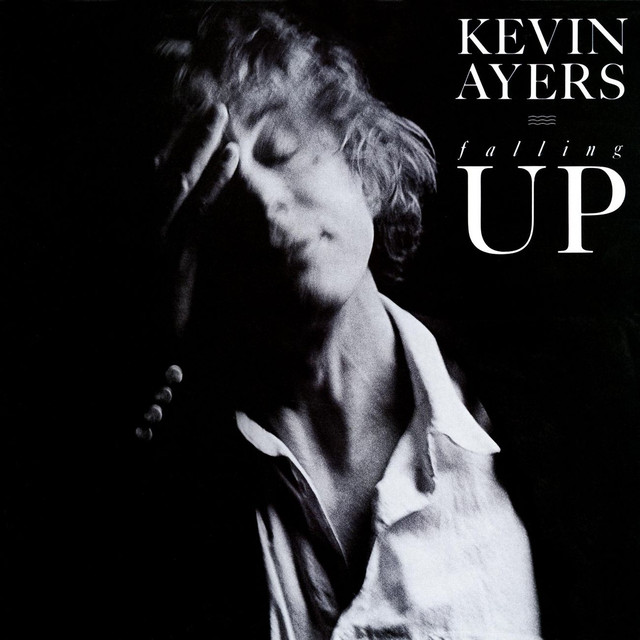 Flying Start

The Best We Have

Do You Believe

That's What We Did

Night Fighters
Marcel features quite possibly the most elusive solo of Ollie's entire career, even remarking on it himself in a 1988 interview. Quite how he achieved the final note will remain a mystery
CURRENTLY UNAVAILABLE [JAN 2018]
---
Still Life With Guitar 1992
Extended version 2002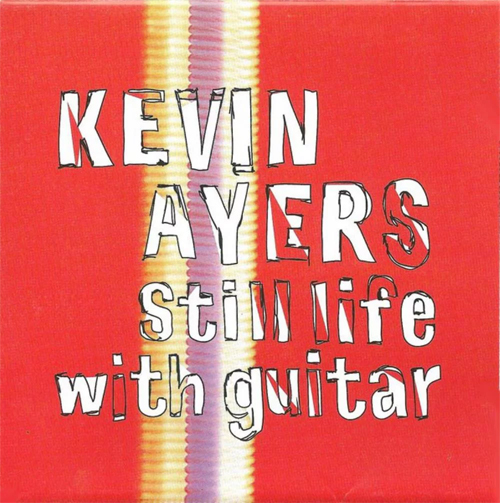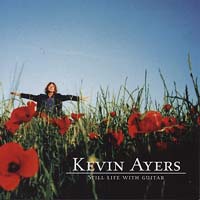 Original cover | 2002 version

Ghost Train
It's getting very near the end and if Ollie's composition Ghost Train isn't now one of the most poignant pieces of music you've ever heard I'd like to know what is. What a shame the live 'Another Year Goes By' chorus came too late for the album version.
Ollie plays just acoustic on Ghost Train and Don't Blame Them and vibes on I Don't Depend on You.
The 2017 album The Happening Combo includes Ollie's original demo of Ghost Train.

Details

£7.99 plus postage

---

Another Whimsical Song

Lady Rachel

Stop This Train

Didn't Feel Lonely
The BBC Sessions, 1973-76 is a double CD with earlier Ayers tracks, so probably a better buy.
Too Old to Die Young 1998


Didn't Feel Lonely

Observations

Stranger in Blue Suede Shoes

Farewell Again
BBC radio sessions 1975 with Zoot Money keyboards.




Starvin Marvin Band
Exceprt from Stylus Magazine interview 2007 [?]
Mike Atkinson: It was round about this time that Ollie Halsall came onto the scene. He then stayed with you, as your closest musical associate, for the next eighteen years. At a time when an awful lot of collaborators were constantly coming and going, what was it about Ollie that led to the two of you sticking together for so long?
Kevin Ayers: [long pause] Gosh, that's a really hard one. I think it was just instant empathy. I met him while I was in the studio doing Dr. Dream; I think he was working with members of Colosseum at the time. I needed a guitar solo for "Didn't Feel Lonely Till I Thought of You." I opened the door, and there was this guy walking along with a white Gibson. I said, "Do you fancy doing a guitar solo?" Sure, he said… and then came in and did this stunning solo, after listening to it just once. That was it. That was love, you know?
MA: Ollie worked with you closely on the next album, Sweet Deceiver [1975]. This is a problematic one. I listened to it again this week and absolutely loved it—I had forgotten what a good album it was—and I really do think that it's one of your most underrated albums.
KA: Well, thank you for saying that. [emphatically] Thank you very much for saying that.
MA: Still Life with Guitar came out in 1992. Shortly after its release, Ollie Halsall tragically died—and then you didn't release another album of original new material for fifteen years. It's very tempting to draw certain conclusions from that.
KA: Well, you've got it, yeah. [pause] I mean, you've answered… it's a rhetorical question.
MA: OK. Well, I could delve further, but I kind of don't want to.
KA: No, I don't think you should.
Interview by MIke Atkinson originally published by Stylus Magazine 2007[?]

Read full interview here

Ollie Halsall is one of the most under-rated guitarist in the world - he played the shit out of people like Clapton and Jeff Beck. He was really adaptable and could go from the gentlest song. really listen to the song, not just like a guitar player, but sensitive to a piec of music. But he could also be as hard a rocker as anyone.
=My favourite Ollie quote is: "There are only two people I'd play free for: that's you and Randy Newman." It was an enduring collaboration: It was love at first solo.
At the time, I had a nice big house in Mallorca, and he and his girlfriend [Zanna Gregmar] moved in - and we did a lot of work in and around Spain. We'd started collaborating and writing songs. It was like the musical equivalent of having a partner.
I don't want to give everything away, really, but he started working with Spanish bands, as I didn't have enough going on, and they were paying him loads. And he hated it, and he fell into bad ways . . . and died of it. It was a massive loss of a friend and a great talent." - Kevin Ayers Uncut magazine, December 2008stening to it just once. That was it. That was love, you know.
MUSICIAN WHO EARNS LITTLE
A "misunderstanding" between two friends led to them each being fined £5 when they appeared before the Canterbury magistrates on Friday. Kevin C. Ayers of 4 Russell Drive, Swalecliffe, pleaded guilty to carrying an unqualified passenger on his scooter whilst a learner driver, and Nigel H. Stoneley of 57 Westcliffe Gardens, Herne Bay, admitted aiding and abetting him.
They were stopped by the Police at Rheims Way, Canterbury, on January 12, when both admitted that they had provisional licences.
Ayers told the court that he agreed to give Stoneley a lift after asking him if he had a licence. Stoneley had said that he had. Stoneley agreed but said that he had told Ayers that it was provisional licence,
although Ayers may not have heard that, "I though he had a full licence and we just misunderstood each other," he said.
Ayers, who is 20, told the court he was a musician.
The Deputy Clerk (Mr. S. Solly): And what do you earn as a musician?
Ayers: Very little - but I write as well.
Mr. Solly: And what do you earn as a writer?
Ayers: Very little.
The Kent Herald newspaper
24 February 1965
Thanks to Barry King for finding this little gem and to Martin Wakeling for publishing it in the magazine Why Are We Sleeping. And thanks to Kevin for making me laugh.