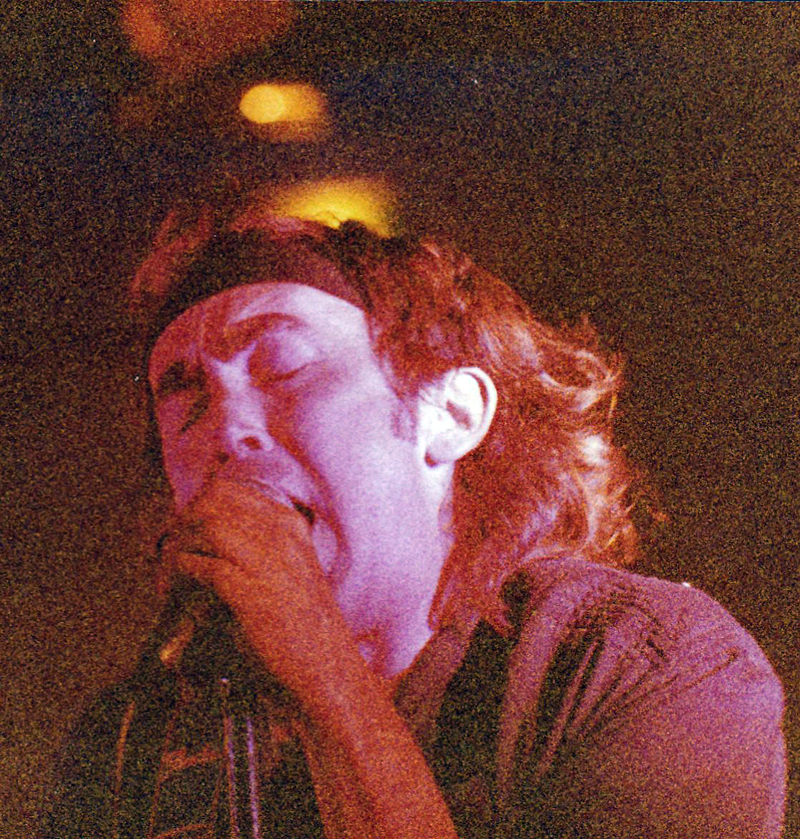 Ten years ago, I think that Eddie Van Halen used to listen to Ollie Halsall and Allan Holdsworth a lot.
Ollie Halsall
A rare insight into Ollie's total involvement in the Spanish music scene of the mid 80's.
It is likely that Ollie gave this interview in Spanish so the translation by Emily Kapsosideris is nearer than that of the Japanese one, which probably suffers more from the vagaries of composite language.
The content comprises mainly Ollie's answers since I haven't got round to translating all of the questions and supporting text.
---
OH: We want to come to live in Barcelona. We're fed up with Madrid. You have to live there for the contacts and promotion, but I like to be near the coast.
Ramoncin told me that, when he saw [The Spororifics?] in Madrid – acting wild on stage – he decided to get into the world of rock music. At least, that's what he told me. I don't know if it's true or not. We had Rick Wills, who's now in Foreigner, Zoot Money, who's with the Animals and Tony Newman, who plays in Nashville with The Everly Brothers.And I'm with Cinemaspop. That's life!
We're going to go to Deia to see Kevin and to write some songs again together because he needs help composing. We'll work there with a recording set. They have very commercial ideas and I think they left the group because of the contract because the company said to them if you do that with CBS you can't do the rest with us. They wanted to carry on recording so that chose that path. Cinemaspop is a great group and they didn't want to be committed. But our bass guitarist, Esteban, is better than Manual and before he used to play heavy rock with Ramoncin. Although he prefers to play funk these days like the majority of bass players. Boz and Sting came from jazz and I knew Sting when he played double bass. The drummer, Arturo, played on records by Los Elegantes and nearly all the hits by Nacho Cano from Mecano.
In the beginning, Cinemaspop was Julian Ruiz's idea but the next album will our songs. We only do three or four film themes live. To be exact; Bond, Exodus and Zorba. Personally I'm very happy because we've got a small, compact group. We also worked with MajaBand doing Police hits.
Q: Why are you now working in this country?
OH: Because every time we think of leaving, we find something interesting to do which makes us stay. Originally, we arrived in Mallorca to help Kevin. We went to New York to record for CBS [Diamond Jack and The Queen of Pain album] but after none months nothing happened. He wasn't very happy and we decided to go to Madrid where we worked on the Corta album by Ramoncin. We composed ten songs including the single. We composed half of the new Ramoncinco.
Q: Was your experience with The Sex Beatles on a par with your work with Ayers in Deia?
OH: Yes. It was really enjoyable. Hamish, the singer, is now a sort of DJ. It was a great time when we played with Tomas Graves on piano, Joan Biblioni on guitar and me on lead guitar.
We began to compose for Ramoncin. It's good to write for others. It's like a challenge because you don't know if it's really what they want. It's hard in Spain because producers try to take ideas from England and turn them into their own.
The main project that I was involved in before coming over here was one of the biggest disasters that could have happened and it was the group Boxer. Our singer, Mike Patto, died and we had a good conract with CBS. Then I was in Sweden playing with Zanna's band. But over there you can't petorm much in the summer and in the winter you can only play in discos. Over there, hard rock is the most popular, including groups like Blue Oyster Cult who no-one takes any notice of in the US. Over there, nothing moves on. In Spain there's more movement and possibilities to move on to new things. Danish groups are the most famous in Sweden. Zanna and I were also with the singer Bill Lovelady doing reggae. I was on the drums and we had a number one in Sweden for four moths!
In 1973 I played with Joe Cocker around the world. It was a great experience. I also did an album at that time with Robert Fripp. [Ollie and the Blue Traffs] It's a mystery why is wasn't ever released. Keith Tippet the pianist also played on that.
We formed a group with John Cale for a festival in Holland with Alexis Korner, Billy Cobham and Jan Akerman. Jimmy Bain was also there on bass. I knew Jimmy from an album by a blonde English singer doing hard rock but I don't remember his name. I did a few sessions with Chris Spedding. Once Jimmy made a name for himself he made incredible tunes. He's very good doing heavy stuff but I prefer to diversify and do different things, that's why Cinemaspop is so important to me.
Ten years ago I think that Eddie Van Halen used to listen to Ollie Halsall and Allan Holdsworth a lot. I played really fast in those days, it's different now. I don't play like that anymore but I think Eddie Van Halen is without a doubt the best in that field. He's brilliant. The two brothers were bornn in Holland. His path in life is really interesting. The best thing here is that we're going to try and work in Holland, Belgium and Germany whilst living on Spain and I think we can launch our careers in the whole of Europe. At least it seems like the company and their promotions are really strong.

Ollie's Spanish session work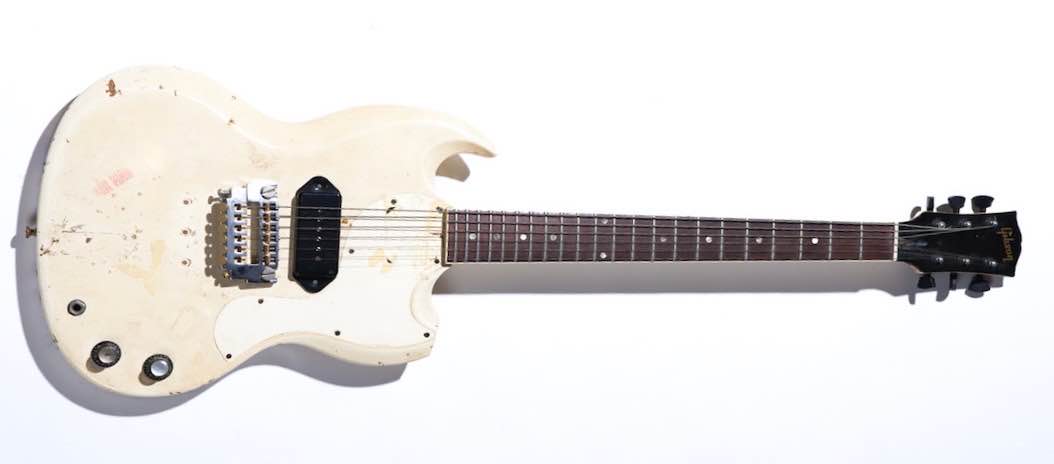 Here's an SG owned by Eddie Van Galen, who appears to share Ollie's woodworking and guitar maintenance skills.
Photos: Kenny Barral

CinemasPop

Espana

Articles Index