With Distrito 14, 1991
---

CALLEJONES
Al Pie Del Cañón
1991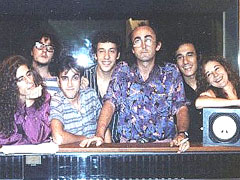 Juan Javier Martinez's
recording diary
---
LOS SUAVES
Los Suaves
1991

Maldita Sea Mi Suerte

La Noche Se Muere
A nightmare 'shredding' competition involving various players. Ollie, naturally, provides the best solo - using a mike stand! [See article below]
Coño, es Ollie Halsall, joder!
I met Ollie when I was working at Estudios Kirios, Madrid, in the Synclavier studio in 1991. He was producing an artist, that to my limited knowledge, was never launched by EMI (no surprise there) called Lucrecia, and he wanted to play sampled drums on the keyboard, which he did. I considered myself a bit of a guitarists 'fanboy', but I had never heard of him (I should have known, the people in the Studio venerated him - Coño, es Ollie Halsall, joder!).
He was a pretty cool guy, had his tantrums like anybody else, I found him to be more acrid than fun to be around; he wore a black leather jacket and pants and he used to smoke Ducados-black tobacco.
I had the opportunity to share a 45 minute heavy traffic bus ride from Madrid to Alcorcon (Kirios)and we talked about the weather in the Peninsula, asked me if I could help him find a flat to rent (?), and talked about how easy it was to cop some good stuff in España. Although I was thinking of the smokable THC, I think he was referring to the strong stuff (H-ey, choose your poison!!!), but, anyway, we worked for a while and then he disappeared.
On that bus ride, he told me about a guitar solo that 'Los Suaves' (a hard rock band
from Galicia that were recording their 'Dame Rock and Roll' album in the same studio) had asked him to play, along with other guest guitarists, and he told me that he had played the best solo on the record (not very 'umble there) with a right handed guitar and a mic stand!!! At the time I was thinking to myself 'yeah, right, this guy is full of shit' but, ah, life works in mysterious ways, and he was right!
I looked this site up in Google after re-reading a 1997 Q magazine with a Ten Years After album review where they mentioned him (the only time I have ever seen his name in print, shit!) and now, I find he was a legend . . . 12 years later! If I had known, Korben . . . Well, Bless his Soul and I''m glad I shared some time with him - Un Bongazo a su memoria!!!
More meanderings: I remember the first day I met him. I arrived to the studio and he was already there, ready to play triggered drum samples from the Synclavier for Lucrecia''s CD- I thought that he either was an excellent player or a fool-no doubt after a few minutes later (I was the fool)
Germán F [Germán Sánchez Fas] 2005
Please visit the 'Glammest' group website
Check out Ollie's solos at 7:29 to 8:04 and the one with the mike stand at 14:54'' to 15:29
---
REY LUI
Un Nudo en la Garganta
1988
Amistad
1990
(Unknown)
1990

Velocidad [Speed]
featuring a staggering 'scat' solo by Ollie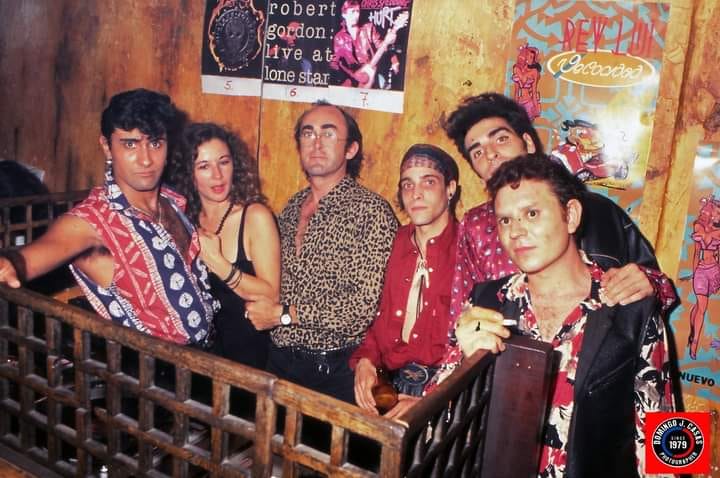 Photo: Domingo J. Casas
With Rey Lui
---
STARVIN' MARVIN
Single 1982

Recorded the same day as the funny 'Animals' clip with the instruments switch, on the 1st of April '82, 'cause they all thought it was a joke and everybody lost their bets with Ollie walking into the most high-class studio of Brussels around midday. It's Ollie on the piano, counting the birdseeds; the guitar parts were all taken!"
Marvin Siau 2019

---
RAMONCIN
Corta


1982
Val del Cas
Perdedor
Hombdres del Alma
Atrapado en un Semaforo
Calles Oscuras
Sal de Naja
Canciones Desnudas
Sopa de Gafas
Bajando
El Circo del Rock
Unemboldened titles feature OH as
co-writer or rhythn guitar player only
Ramoncinco

1984
Fabrica de Hombres
Golfa (Ven Esta Noche)
The two tracks feature a couple of short solos. Ollie also wrote the music for both tracks. He also composed three further tracks on the album, but there are no solos nor remarkable guitar playing on them - JS
Arañando La Ciudad

2015

Ángel De Cuero
---
RONNI URINI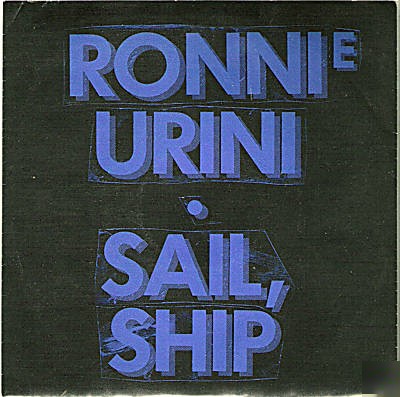 Single 1983
Ollie throws in a wonderful solo at about 1m 20s [which Mr Urini fairly convincingly mimes to in the video link]
Included on an Austrian 2-CD Compilation Neonbeats - Austrian New Wave and Postpunk
[ Klanggalerie, 2010]
---
MAJABAND
Introducing Police Hits

1983
Maxi-single [it;s a medley; the b-side is the same without the vocals]

Roxanne


Every Breath You Take


Message In A Bottle


Spirits In The Material World


Don't Stand So Close To Me
An expertly performed 'mash-up'. The question is, why?
---
MANIA
Mania

1983
Rhythm guitar on three tracks. Not yet documented
---
MANZANITA
Mal de Amores

1984
Not yet documented
---
RADIO FUTURA
Veneno en la Piel

10 Aug 1989

Veneno en la Piel [inst]
Spanish Surf Music!
Rarezas

[Rarities] 1992

La Vida en la Frontera [live]
Radio Futura In Concert recordings:
Live in Santander 10 Aug 1989
Live in Madrid 25 Sep 1990
Malaga 3 August 1990
with radio Futura 1989
---
LOS FAVORITOS
10,000 Revoluciones
1989
OH producer
---
EL PRIMER TERCIO
Hay un Espacio Para Ti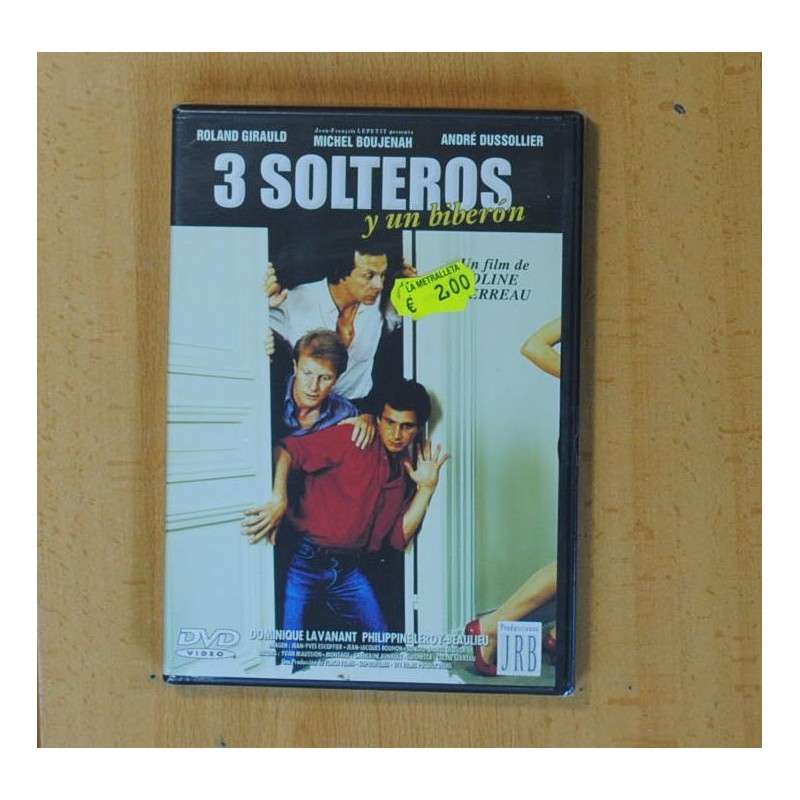 1989

Mi Cama Espera
Distinctive Halsll solo on this otherwise unremarkable, self-produced album.
---
MELOPEA
Surf & Rock and Roll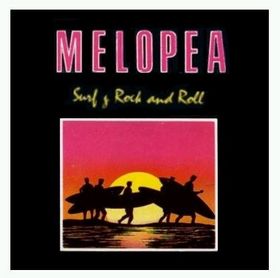 1989
Producer. Not yet documented
---
TEIXIDÓ
Texidó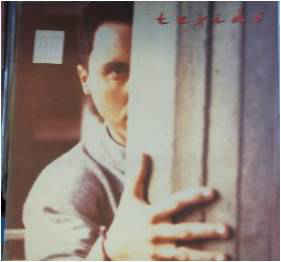 1989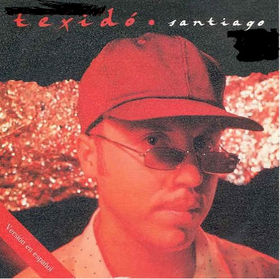 • Santiago [single]
Apart from playing, Ollie also co-produced the album, so I guess he is to blame for under-mixing his guitar at times. Texidó wrote his songs in English, being from the Malaga-Torremolinos area he found it quite natural to do it that way JS
---
DESESPERADOS
Tan Alto Como Nos Dejen

1990 Not yet documented
---
MONTANA
Un Dia Entre Semana


1990

Un dia Entre Semana
Keyboards and slide guitar
---
CORCOBARDO Y
LOS CHATTEREROS
Tormento de Tormento
1991
Suceso

1991 EP
Co-produced by Ollie on which he contributes acoustic and electric guitar, apparently.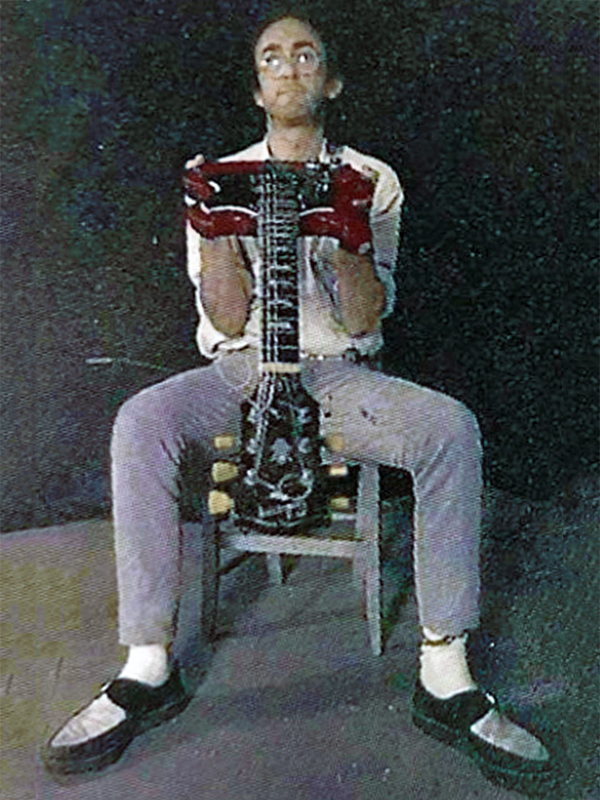 With Corcobado y Los Chatarreros 1991
---
VARSOVIA
Not yet documented
---
HOMBRES G
Historia del Bikini

1992

Encima de Ti
Apart from being a nice solo, this was quite probably Ollie's very last studio recording JS
---
TINO CASAL
Casal Viva
Etiqueta Negra

1983
Single:

Poker Para Un Perdedor


Embrujada
Not yet documented
---
DISTRITO 14
Cielo Lo Sabe
A demo produced by Ollie Halsall in 1991 allowed the group to get a record deal, recording an EP called Dias De Gloria, released by EMI in 1993, followed by El Cielo Lo Sabe.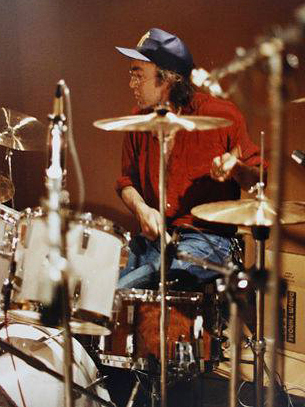 With Distrito 14, 1991

Dias de Gloria
DAYS OF GLORY
On March 10, 1993, exactly 28 years ago today, District 14 we were presenting live in Zaragoza's first full-length album ′′ El Cielo Lo Sabe ′′ released after 11 years since we made the group. It had been especially difficult years to get there. But finally the day came and the illusion was enormous, several record companies had noticed us but we finally released the album with EMI. The staff of your art department who had moved in full to Zaragoza for the occasion were phenomenal, wonderful people, who truly believed in us, especially our dear friend since then Monika Navarro. Our music played in that week nonstop on all radio stations in Spain, the preview EP of the album was being sold at a speed of vertigo, we were going on station, set to set, everything seemed to be changing, the dark seemed to be get behind, in the memory, we couldn't believe it, without a doubt those were ′′ Glory Days ", as it was titled the song that made us known. I take advantage of putting it here in a little known version that appeared at the end of the record. It's the model version that made company interest possible. It was produced by our beloved Ollie Halsall (The Ollie Halsall Archive), one of the greatest guitarists in rock history, considered guitar master for example by Eddie Van Halen. Ollie was the guitarist and right hand of Kevin Ayers had been part of Patto, Tempest and joined Gary Glitter, John Cale, Brian Eno, Nico, Robert Wyatt among many others. Back in the day I met him he was a guitarist of Radio Futura and had managed to get him a demo of ours where this song ′′ Days of Glory ′′ was already that shocked him and was the source of him becoming our producer. Even came to propose to me after this demo recording, accompanying us as a guitarist and coming to live in Zaragoza when we finally got a company and set up a tour, but unfortunately a year later, just as we recorded the first album died as a result of a heroin overdose on heroin Madrid. Here's the acoustic ′′ Days of Glory ′′ version produced by him where in addition to playing acoustic guitar he also played the electric jamming throughout the final chorus. Serves this day and this song to pay tribute to this genius with whom I had the opportunity to share a good handful of important moments of my life in both Madrid and Zaragoza. I will always remember the nights at my house preparing the songs and talking and talking about so many things until the early morning. I would give for a lot, although the spirit of those days I lived alongside Ollie ceo that I managed to make it well reflected in a text I titled ′′ The Generation of Illusion ′ You'll see what an amazing story, so mind-blowing, that I joined my dear friend Ollie forever. A great story of those I've had the opportunity to live and I like to qualify as ′′ Circular History Don't stop listening to him on this song that unfortunately he could never play live with us. It's coming for you dear Ollie.

Mariano Casanova, Distrito 14

The Generation of Illusion
---
ESCLARECIDOS
Rojo

1991
Just the one track. Also features Marcelo Fuentes on bass
---
ANTONIO FLORES
?
---
CLAUDIA PUYOL
Not yet documented
---
Many, many thanks to Jorge Souto for the annotations [JS] and archive copies of many of these recordings. This invaluable contribution has helped to make sense of the 'jig-saw' puzzle which comprised Ollie's later career.
Ollie & Eva Valliente[?] 1987
Ollie & Ronnie Wathen
Ollie and Claudia Pujol
"I must get out of Spain and start playing guitar again" Ollie Halsall 1992
Bassist Marcelo Fuentes confirms that, shortly before Ollie's death, he was planning a solo album with Relarivity Records.


 The Pa Amb Oli Band