JOHN OTWAY
---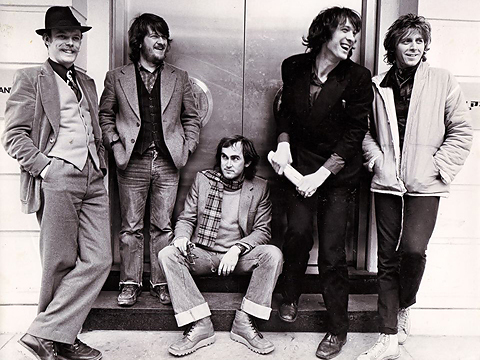 "Whoever he played with, Ollie was really professional and a wonderful, intuitive guitarist. When we were looking for a band after I split with Willy, we got Ollie and some other great session players.
"We did a week's rehearsal and then went in and recorded Where Did I Go Right? After that we toured a few dates together; Ollie brought former Patto drummer John Halsey in for these, and Neil Innes used more or less the same band later for touring. They were a good, tight unit."
-John Otway 1999
---
Recordings
---
Way & Hal 1979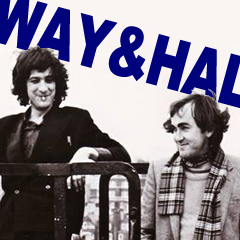 Body Talk

 Cry Cry

 Day After Day/ 21 Days

 Liberty Valence

 When Love's in Bloom

 Natasha

 Travelling Show
John Otway [vocal, guitar, violin]
Ollie Halsall [vocal, guitar, keyboards, drums, bass, violin]
Recordings remastered by Axel Werkelin 2021
All compositions Otway/Halsall except Travelling Show [Halsall] and Liberty Valence[ Bacharach/David]

 Way & Hal
---

Where Did I Go Right 1979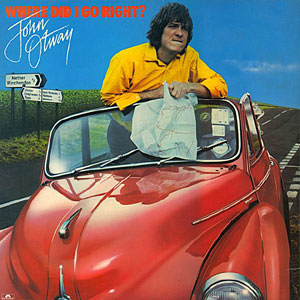 Makes Good Music

 It's a Pain

 Blue Eyes of the Belle

 Best Dream

 What a Woman

 Frightened and Scared

 Waiting For You

 Hurting Her More

 The Highwayman
John's finest album until the 1995
Premature Adulation. Drummer John Halsey toured with Otway & Ollie for this album although he didn't play on it.
Ollie not apparent on Waiting For You
Maggie Ryder backing vocals
Paul Martinez bass
Charlie Morgan drums
Julian Smedley fiddle
Ollie Halsall guitar
Morgan Fisher keyboards
Neil Innes producer
John Altman arrangements
Steve James engineering, production
Nick Thomas - assistant engineer
Currently available only as a double CD with All Balls and No Willy



Neil and I became a team after the Rutles. I was working with him on the beginnings of the Innes book of Records .. I was also working with Tony Ashton Peter Skellern and various other acts Paul Martinez was working with Ashton and Charlie Morgan was doing loads of sessions quite a few with me .. The polydor people came and saw Neil and myself at Chappell studios asked us to produce Otway .. The album 'where did I go right' three months later we started .. At Chappell. Great fun had by all. What a band we had!!"
- Steve James 2016
Live in a Pub, Somewhere 1979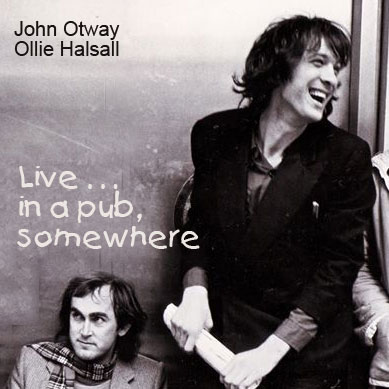 • Louisa
• Liberty Valence
• Cor Baby, That's Really Free
• Beware of the Flowers
• Montreal
• Remember The Alamo
• Geneva
• The Highwayman
• My Body is Making Me
• Cheryl's Going Home
• Down The Road
• Baby's in the Club
• Green Green Grass of Home
• House of the Rising Sun
• Really Free [reprise]
There remains just this one live tape of the remarkable duo performing 'In a pub, Somewhere'

Live in a Pub Somewhere

 Way & Hal
---


Ollie and I did some live dates as a duo and then I fancied touring the US so we took Ollie off with us. He later said it was the only US tour that he could remember."
-John Otway 1999


I remember meeting Ollie at John Otway's gig at the Whiskey here in L.A. Ollie was playing that ridiculous silver star-shaped guitar. He kept walking over to Otway in mid song to tune his guitar.
"I guess for Ollie, Otway was an enjoyable lunatic to be around. Ollie was very pleasant. I told him I'd seen him in Hyde Park [June '74] with Kevin and he remembered it as an enjoyable gig. I was struck once more by the fact that Ollie seemed homeless and that he'd been wearing and sleeping in his stage clothes."
- Marty Zucker 2010

 Way & Hal

Otway band and duo gigs 1979
---


Hearing Ollie's playing was one of the most memorable moments of myformative years as a guitarist. Astonishingly imaginative and accurate playing, with a naked, (mostly) talent booster free sound through a tiny valve amp. No safety net
"I wore the 'Patto' LP out completely. It didn't do me any good though, as I am now in my 15th year of playing
opposite Otway - although it's a position made almost respectable, thanks to Ollie."
- Richard Holgarth
Lead guitarist with Eddie and the Hot Rods and The John Otway Big Band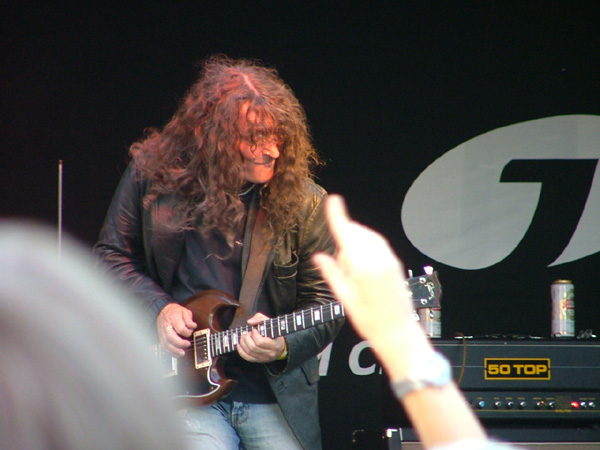 Photo © Barry Monks
Galliery
---

The John Otway Band on tour in Holland including the Van Gough Museum, Amsterdam.. John Halsey played drums in place of Charlie Morgan.
Photos: Morgan Fisher.
Miscellany
---
MORGAN FISHER
Miniatures
1980

Bum Love
Ollie & John Halsey's brief contribution to one of the strangest albums of all time, compiled by Morgan Fisher, former Love Affair and Mott The Hoople keyboardist. Morgan played on Otway's Where Did I Go Right album and tour [with Ollie & John Halsey] and now lives in Japan, producing some fascinating work. Check here
Morgan kindly allowed this track to open the album Abbots Langley • Ollie Halsall with John Halsey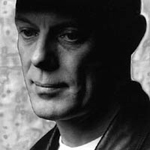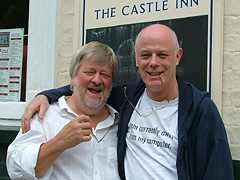 John Halsey and Morgan Fisher
Photo: Barry Monks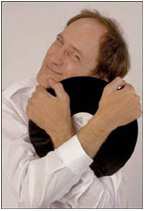 ---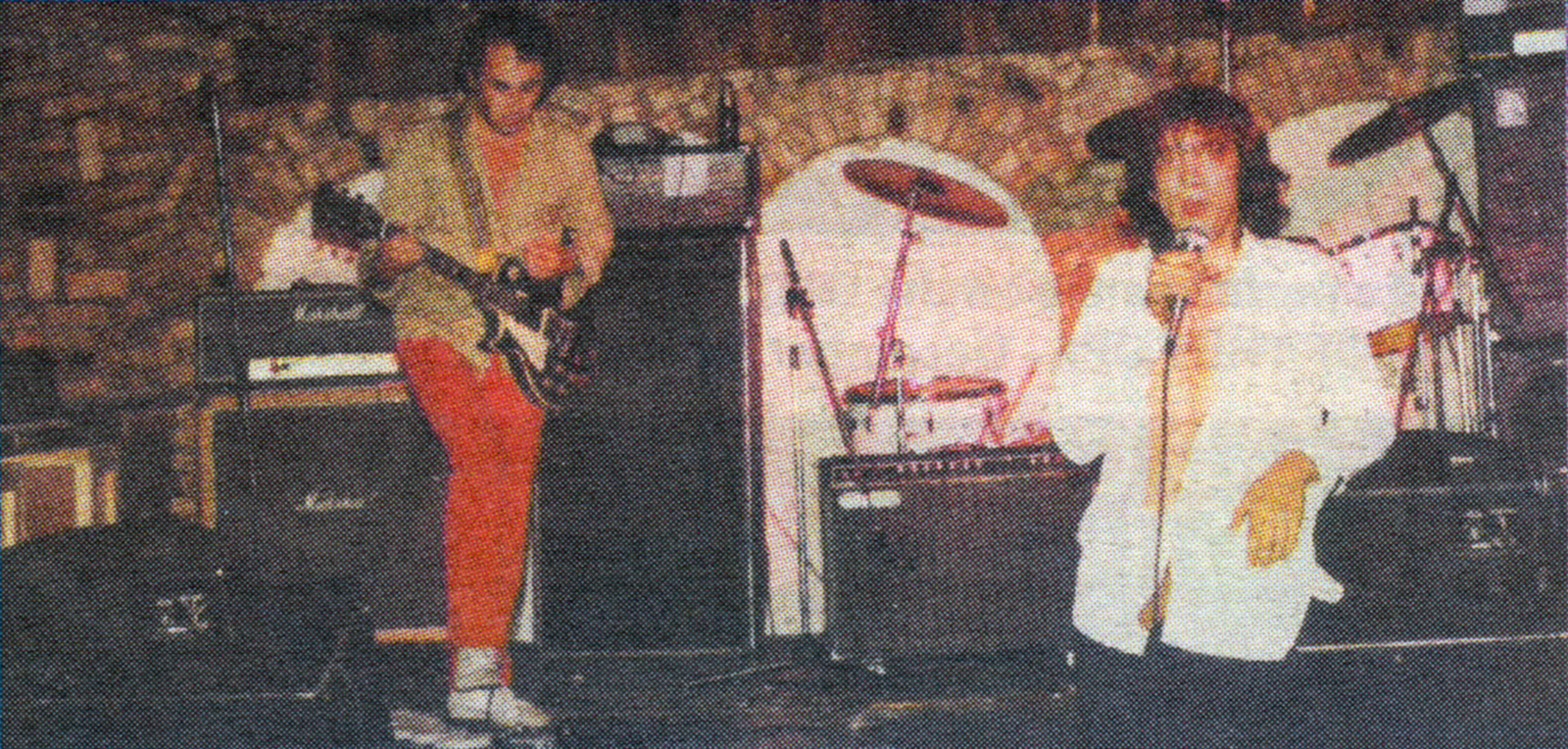 USA tour 1979

 Way & Hal
TISWAS
1981
Kids's TV show music with John Gorman
The Tiswas Theme [Opening titles]
JET LAG [John Gorman]
Raspberry Rock
Kids's TV show with Chris Tarrant, Sally James, Lenny Henry and John Gorman.
The TISWAS house band [The Bucketeers Houshold Cavalry] included John Halsey [drums], Morgan Fisher [keyboards] and Clive Griffiths [bass]. On the records - produced by Neil Innes and arranged by John Altman - they were joined by Ollie, making this, perversely, the nearest thing to a Patto reunion! Around the same time, Ollie, Clive and John also played a few dates in Europe backing Kevin Ayers
This album is also listed on the John Otway page partly because of the above connections, but more as an excuse to show another photo of the lovely Sally James!
This album is also listed on the Sessions page partly because of the above connections, but more as an excuse to show another photo of the lovely Sally James!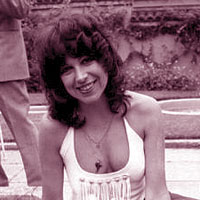 This Is What They Want
The story of TisWas is conveniently summarised in this article from, of all places.The World of Personal Number Plates magazine [Host, Chris Tarrant, had a persomal number plate]
---