In the late 60s, the owner of a dance school in Kidderminster [England] contacted DJ John Peel because he wanted to put on live music for the young people.
Peel was about to go on tour with Captain Beefheart and arranged for The Magic Band to come and play at the Frank Freeman Dance Academy (and portions of this gig ended up on the beefheart 'Fins' CD box set).
John recommended a string of acts, including Tyrannosaurus Rex, Fleetwood Mac and, somehow, Timebox also ended up gigging in the town.
Ii don't know whether the was the because of a Peel recommendation or simply the result of a phone call from an agency.
There's now a blue plaque in sleepy 'Kiddie' over the door of the former dance school - unveiled by Robert Plant about three years ago.
A photographer working for the local newspaper was a regular visitor and his exhibition ran at the library
for two or three weeks at the end of December 2008.
The exhibits included four superb photos of Timebox in concert at the Frank Freeman Dance Academy on Tuesday 21 November 1967 [at precisely five minutes to eleven [according to the clock over Chris's shoulder!]
Andy Lloyd
---
Andy managed to track down the photographer, Colin Hill. The Archive contacted him and he very kindly allowed us to post the photos here.
All photographs © Colin Hill
By kind permission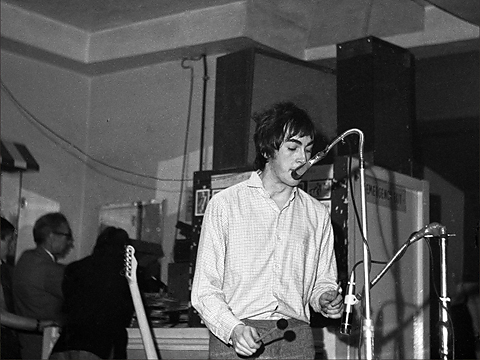 Ollie singing and playing the vibes. Note his Fender Telecaster to the left.
'Admiral' John Halsey does his best to look like Mitch Mitchell!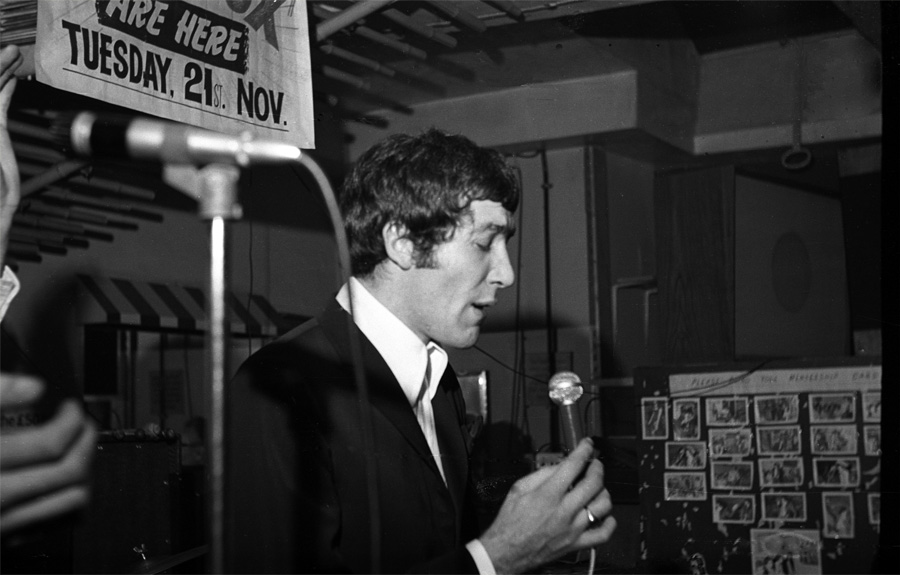 Mike Patto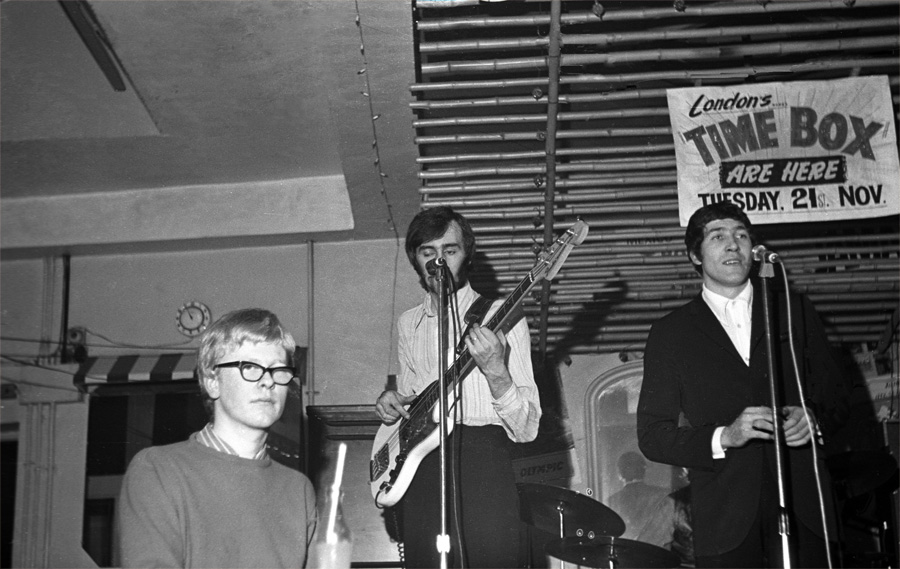 Chris, Clive, Mike
Further reading
AN INCOMPLETE LIST OF TIMEBOX GIGS