November 2012
Ayers TV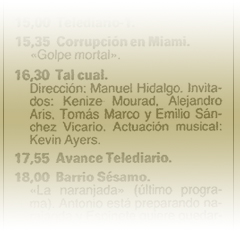 Some great new live Kevin Ayers TV performances with Ollie in excellent form.
These four songs were recorded for the ABC TV [Spain] show 'Tal Cual' broadcast 14 April 1988.
Watch them on the Ayers Live page here
Many thanks to Jorge Souto for finding them.
---
Roll 'em, Smoke 'em - 40 years on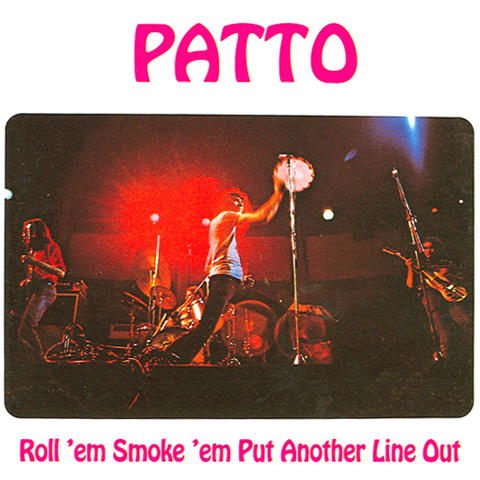 The Patto's third album was released on 27 October 1972.
Not only one of the best albums titles of all time, the record included some of Mike Patto and Ollie Hlsall's finest collaborations. Including the also superbly titled Loud Green Song, now widely cited as the Halsall guitar piece and a stunning inyroduction to his playing.
---
October 2012
Kevin Ayers interview
Ian Carprenter came accross this very interesting interview with Kevin in a 2007 edition of the now defunct Stylus magazine.
---
July 2012
Guitar Techniques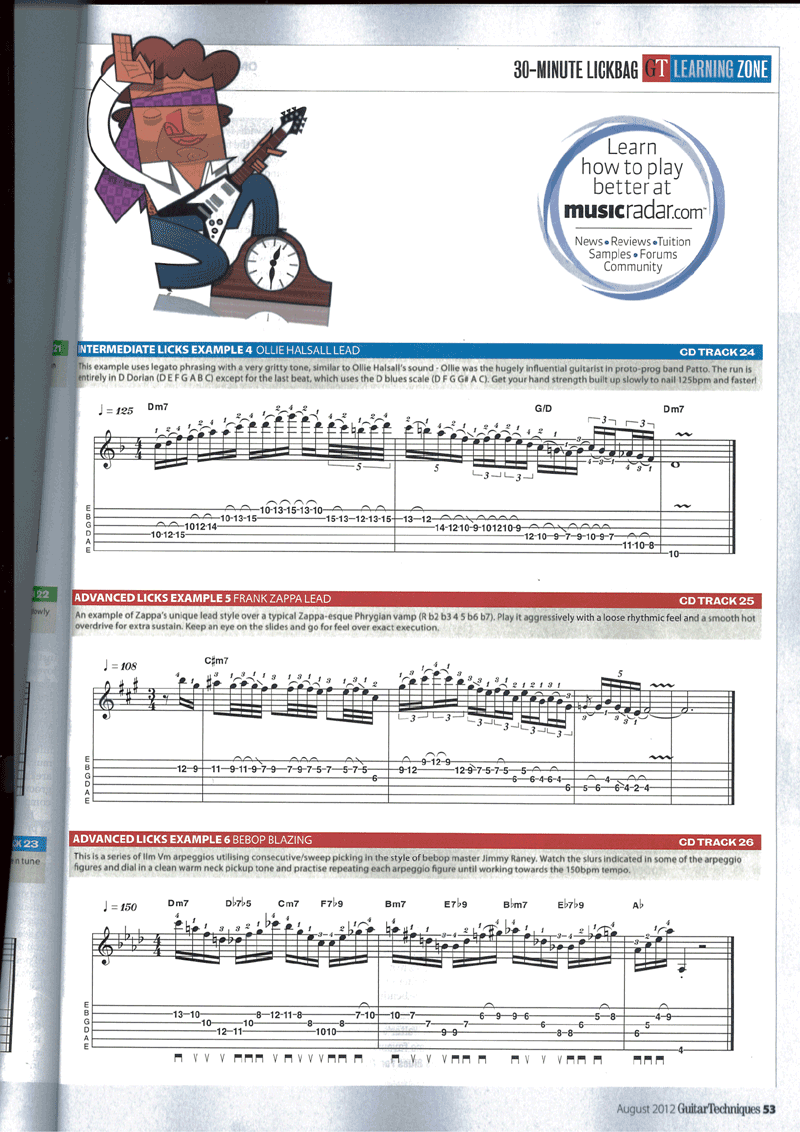 The August edition [207] distinguishes itself by including a brief acknowledgement of Ollie's 'style' [or, rather, one of them, since there can scarcely have been a more eclectic player].
The article includes a short transcription and tab together with an audio file on the accompanying CD.
---
July 2012
Guitar Player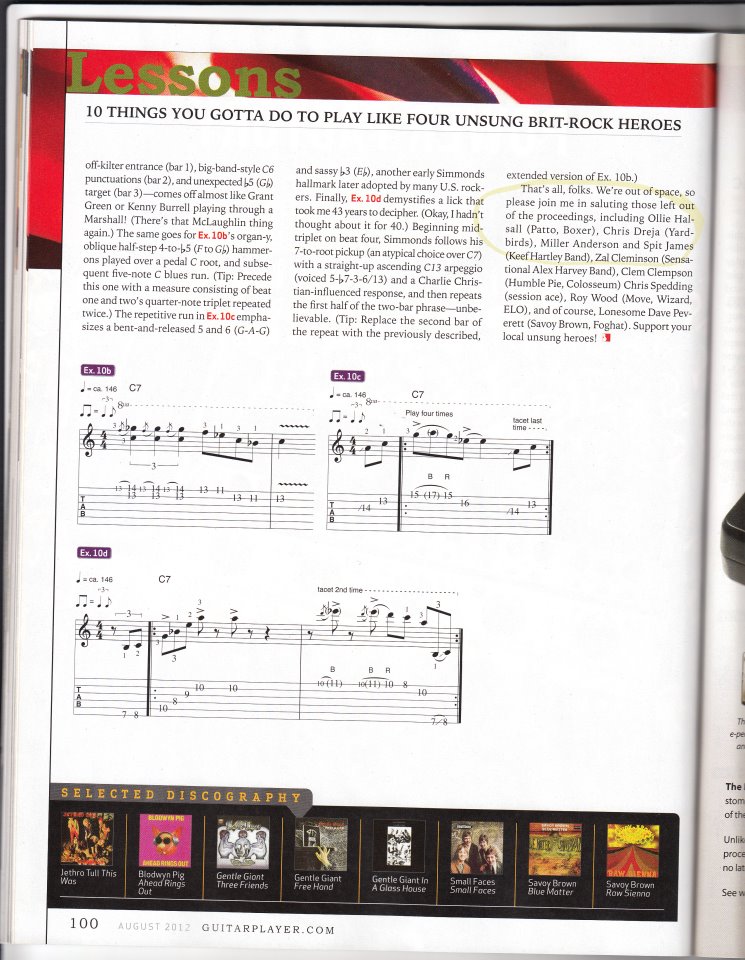 Conversely, the latest edition of Guitar Player disgraces itself by publishing an uforgivably incomplete article entitled '10 Things You Gotta Do to Play Like Four Unsung Brit-Rock Heroes'
Not having access to the full article yet, I have no idea who the chosen few are. The usual suspects, I imagine. But the editor then has the gall to apologise for the omissions of Chrs Dreja, Miller Anderson. Zal Cleminson, Chris Spedding and . . . Ollie Halsall.
July 2012
StoneWatch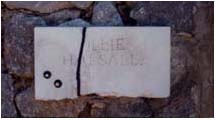 Here's a great little story from Jerry Hart about Ollie's memorial in Deia:
"The first time I visited Ollie's resting place I noticed that the tone control was missing, so I took a photo and went to my local music shop when I got back to the UK.
"I asked them for a set of tone controls for a Fender Twin Reverb, so they asked me which year the amp was made. I said 'it doesn't matter' to which they responded 'oh yes it does' and proceeded to give me an account of the evolution of Fender control knobs up to the present date.
"I then produced the photo (bit like the one above) to which they said 'Ah'.
"The guy's next comment was 'this is the sort of thing that makes this job worthwhile' so he got me a set of knobs which I posted to Tomás, who fitted them.
"As I think of it, I may try to get another set to take with me, as they do erode in the weather."
Jerry Hart
---
---
If you have any items of interest,
please contact us.