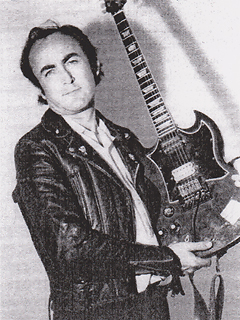 The Strange Case of Ollie Halsall
Rock's Forgotten Legend
---
A much-deserved acknowledgement by no less an authority than Gibson themselves.
Alvin Lee, Allan Holdsworth and Cheap Trick's Rick Nielsen have all cited his impact. He was the first rock guitarist to employ four-finger "hammer-on" runs. He was on the short list of players The Rolling Stones considered when they were searching for a replacement for Mick Taylor.
So, why haven't more guitarists heard of – much less heard – Ollie Halsall? That question will be explored in due time. For now, let's look at who exactly Ollie Halsall was, and why some of world's greatest six-stringers consider him a legend.
Born in 1949 in Southport, England, Peter "Ollie" Halsall started out playing drums and the vibraphone (an instrument on which he became extraordinarily proficient) before taking up the guitar in 1967. By 1970, as a member of the cult-favorite band, Patto, he had evolved into one of the world's most sensational players. Barry Monks, who keeps Halsall's legacy vibrantly alive with a website devoted to the late guitarist, has characterized his playing thusly:
"Ollie's music involved many diverse elements. Primarily, perhaps (since this is what first attracted attention), he could play very fast and was the first to discover how to do it. Forget Van Halen, Satriani [and others]; no one has matched his technique. Second, and more importantly, Halsall possessed a melodic sense that transcends any formal analysis. Besides Hendrix, only two others stand in the same league – Richard Thompson and Django Reinhardt."
Progressive-rock guitarist Brian Godding offers an assessment that's just as glowing: "Ollie's playing was 'state of the art' for his time – not just for his cosmic soloing ability, but also for his totally complete approach to the instrument: comping, rhythm playing, tone and timing. I, like many other 'disciples,' used to look at [his] white SG and yearn to get one …."
Disillusioned with changes in Patto's musical direction, Halsall left the group in 1973. The ensuing years saw him work with countless top-tier artists, including the aforementioned Holdsworth, Kevin Ayers, Brian Eno, Robert Fripp and John Cale. Ironically, some of his best-known work occurred in a context for which he received no official credit. Specifically, on the '70s albums by the Beatles parody-band, The Rutles, he played guitar, keyboard and bass, while also singing the "McCartney-inspired" vocal parts attributed to Eric Idle.
In liner notes penned for a 1995 reissue-compilation of Patto's music, Monks addressed Halsall's complicated feelings about the fame he unquestionably deserved, but never received. "He was his own worst enemy in any perceived struggle for popular acclaim," Monks wrote. "He was the epitome of the musician's musician – shy, unassuming and somewhat bewildered at the attention he generated. It's difficult to appreciate the impact he had on the early 1970s rock scene. In back rooms of sweaty pubs you could, on occasion, spot some very 'big-name' players standing jaw-dropped in amazement at the sight of a short-haired (for the times) left-handed guitarist in a tweed jacket and striped jumper hiding in the shadows behind the vibraphone … and playing a white Gibson SG Custom guitar."
For aficionados, Halsall's white SG has been a source of fascination nearly on par with interest in Halsall himself. A 1967 "Type 2" three-pickup SG Custom, the instrument was converted for left-handed playing for Halsall by a Patto roadie. (It's worth noting that Halsall, a natural-born lefty, was also seen on more than one occasion playing an unaltered "right-handed" guitar, with dazzling results.) In 1976, the white SG was confiscated by Halsall's then-manager, and Halsall eventually got a cherry SG standard as a replacement. For a long time, the white SG was rumored to be in the possession of George Harrison. After years of searching, Halsall devotee (and rock jewelry designer) Armand Serra managed to track down the original Type 2 SG in 2006, and he bought it.
The guitar had been disassembled, and Halsall's modifications had been altered slightly, but Serra restored the guitar to its original glory. "The funny thing is," he writes, on LeftHandedGuitarists.com, "that plugged in, the guitar has all the right tones that you hear on [Patto's 1971 album] Hold Your Fire. I did a parallel test with most songs on the album and it is all there, rhythm and lead, just the same – all in one guitar. I understand why this was the perfect guitar for Ollie."
Sadly, Halsall died of a drug overdose in 1992, following several years of on-again, off-again work with Kevin Ayers. He was just 43. Although his reputation has yet to spread on the scale it deserves, the influence he exerts on players who've been exposed to his unique and innovative approach runs deep. In an interview with PopDose, XTC's Andy Partridge spoke eloquently of the impact Halsall has had on his own music.
"He's one of my top three influences…," Partridge said. "[He] played such inventive runs, not your standard blues stash of things, or the standard blues licks that absolutely everybody was doing. He made the guitar sound more like [jazz saxophonist] Albert Ayler or John Coltrane, more like a sort of fluid piano player. Once I heard his guitar playing, I was like, 'Oh, I need to be able to play like that!'"
Partridge said that what impacted him most was the element of surprise Halsall brought to his music. "[There's a sense] the walls are for breaking down, that scales are for wrecking," he said. "It's like a beautiful gift, where you're opening a box, and you think you know what might be in it, but then you're like, 'Oh, that's phenomenal! How did that get in there!' His playing is full of that."
Reproduced from News > > Life-Style > Features at www.gibson.com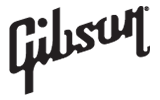 Blue Traff

 Guitar Technique