The first song (was the single from the album) is 'Entra en mi Cuerpo, Sal de mi Vida' by Nacho Cano (Band Mecano) Nacho was thought of as Spain's answer to Peter Gabriel. Nacho is the little chap sitting on the floor who seems to get up to kiss me haha. The control room has Luis something the engineer closest to the camera and dreaded producer Julian "Dracula" Ruiz next to him.
Drums Javier de Juan, Stick and Moog- Manolo Aguilar both extremely skilled musicians.
The second song, 'Hace Mucho Calor Para un Ingles' ('Too hot for an Englishman') was a silly song written in the studio by all of us with little grammatical errors of the kind that an Englishman would perhaps make... we also recorded an English translation - with Ollie pretending to be a Spanish boy in England called "Too many rain for this here Spanish boy". I guess our producer Julian Ruiz (Dracula) or the engineer Luis might know what happened to the recordings..The planned video was sadly never recorded Ollie would have been great as the crazy confused Englishman trying to keep a stiff upper lip in suit and bowler hat with an umbrella on a sunny beach.
The third song 'Mental Escape' by Carlos Garcia Vasos from Azul y Negro. Carlos is the guitarist next to me. Ollie and I sang backups on a few of Azul y Negro's hit singles... one I remember was Hitchcock makes me happy. We were rolling with laughter when Carlos pronounced it as His Cock makes me happy and we had a little language lesson and the phrase was corrected. Ollie's bottom bump on the keyboard used to be accompanied by 'Hmmm funny, I normally play by ear.'
The instrumental is just the Sal Gorda theme.
This footage was just a musical trailer for TV and never featured in the movie. The story was about a returning washed out songwriter writing songs for the new album of the star "Zanna" hahaha. He had lost his muse and stole the songs from the "newspaper stand man" who was a songwriter and had his music playing from a tape recorder in the street
The final scene shows me singing "Entra en mi Cuerpo" in the studio. The movie was dreadful hahaha. A flop from Director/Producer Fernando Trueba who went on to get an Oscar for his next movie. I guess we were at the right place wrong time kind of thing."
- Zanna Gregmar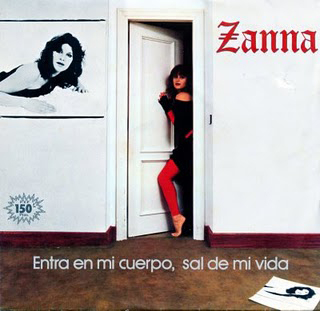 Sal Gorda [film soundtrack] 1983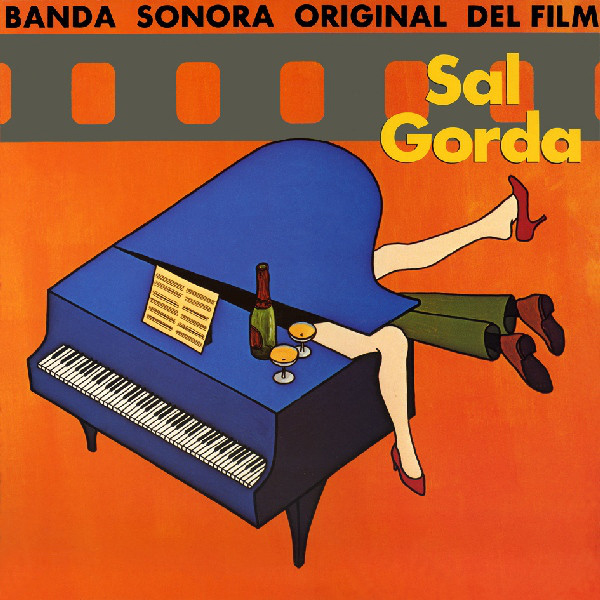 The soundtrack iis a compilation of tracks by vavrious artistes:

Hace Mucho Calor Para un Ingles
(Ollie)
(Ollie and Zanna)

Sal Gorda (instrumental)
(Cinemaspop)
Entra En Mi Cuerpo, Sal De Mi Vida
Alguien Que Vive Sola
Escape Mental
Me Acaricio Cuando Pienso En Ti
Elitis
(Zanna)
Tigre Bengalí
(Tino Casal)
Danza Invisible
Sin Decir Adió
Hace Mucho Calor Para un Ingles
Hey you, please get me out of here
It's too too too too hot for an Englishman
I come from Liverpool and live in Madrid
It's much better in the sun
Who can stand the vicious rain
It's too too too hot for an Englishman

Tomorrow I don't know what I'll be doing
Whether to stay here or go there
It's always the same
But it's very nice to know that my guitar can be heard here or can be heard there.
But it's too too hot
Hey mate, how are you?
Do you know where to find the toilets?
I am a bit thirsty and I need a little water
Oooooh it's too too hot …..etc
- Ollie Halsall 1982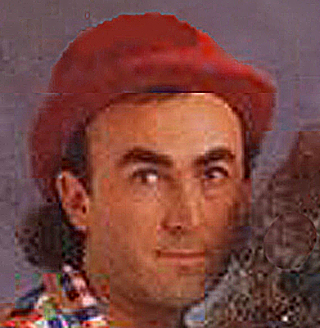 CinemasPop

Articles Index
Read 'Chairman' Ralph's complete Zanna Gregmar interview here: