Here's a remarkable photo from the Bouton Rouge French TV show rehearsals 9 March 1968. During a break, Jimmy Page of The Yardbirds [who were on the same show] plays Ollie's white Fender Telecaster. Thanks to my US alter-ego Rutling Ken Thornton of www.pattofan.com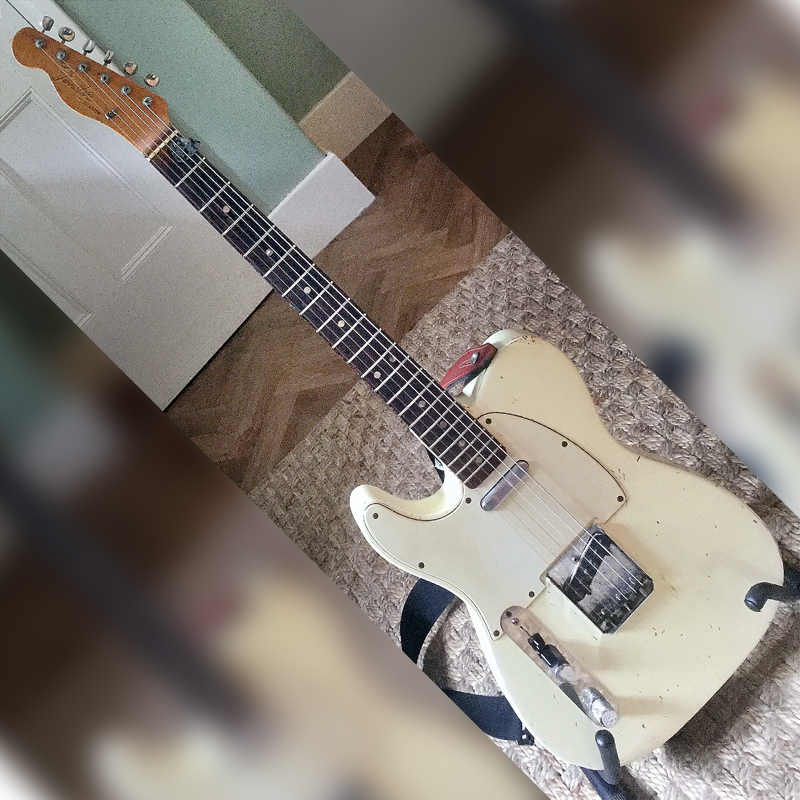 "I was fascinated to see the pieces from French TV, one of which shows Ollie playing his white Fender Telecaster. This was of particular interest to me as I own that very guitar. I bought it in May or June 1969 from Selmer's guitar shop, which used to be on Charing Cross Road. The salesman told me that Ollie had very recently part exchanged it for the white Gibson SG Custom he subsequently used so extensively. In fact, I had previously seen Ollie playing the Telecaster with Timebox at a gig they had done near Braintree in Essex.
It was 1966 model but, for a three-year-old guitar, was in a very bad way. The original three- position pick up selector had been removed and a peculiar black plastic chicken-head type switch had been fitted (but not secured by any screws). The jack plug socket was also hanging off and to say the guitar was in a scruffy condition hardly covers it! Selmers were asking £135 and I managed to get it by p/exchanging a leftie Burns Split Sound Jazz guitar and a Vox Super Beatle amp head. Sadly, the guitar is now in poor (non-original) condition but I do still have it and it has a great sentimental value to me. I thought you might be interested in this information."
- Lawrence Reeve
More guitars:
---
Here are some examples of the guitar in use:
TIMEBOX Come on Up
Bouton Rouge
[French TV] 1968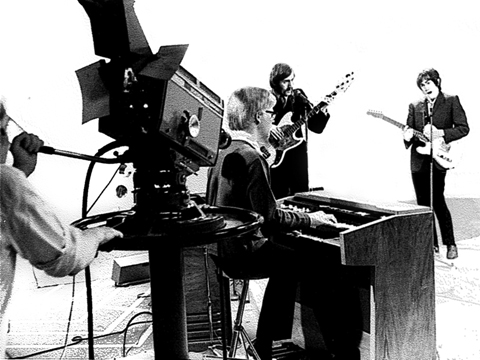 TIMEBOX I Hold No Grudge
Bouton Rouge
[French TV] 196