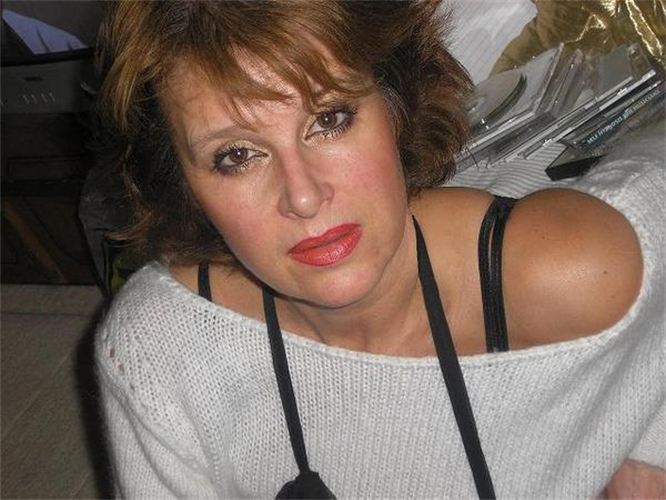 CHAIRMAN RALPH (CR): As a keyboard player, can you describe your own musical background: who influenced you most, what kinds of bands/genres inspired you growing up, and so on?
ZANNA: Are you sitting comfortably for this one? :-)
My Mother was a Classical ballerina, so from her I learned to appreciate classical music, especially Tjaijkowskij and Chopin.
From my Dad I got my love for swing and Jazz music, Count Basie, Duke Ellington, Errol Garner, Satchmo, Singers like Ella Fitzgerald, Sarah Vaughan, Nancy Wilson, Peggy Lee, Tony Bennett, Joe Brown, Mel Torme, Nat King Cole and Frank Sinatra. But of course also the originators, like Tommy Dorsey, Glen Miller and Billie Holiday. My Big influence was Ray Charles when everybody started listening to the Beatles. I have seen most of these people in Concert and they've remained some of my most outstanding cherished music memories. Then there was Calypso – Harry Belafonte, and South American stuff, like Antonio Carlos Jobim and Astrud Gilberto and of course Bacharach!
My Dad also loved the Musicals – Gershwin, Rogers and Hammerstein, Harold Arlen, etc. All incredible composers, and I learned a lot about composition, melody-harmony-structure from them. My Dad was also one of the first people in Sweden to own Elvis Prestley's first album. He had a great Hi-Fi System and was always playing at concert volume whenever he was not working. :-) During the day the radio was on, and I heard Swedish folk music with violins and accordions and all the Schlager music of the times (all the stuff my Dad hated!!!) I believe this folk music laid the foundation for my love for heavy rock…
CR: What was the Swedish music scene like at the time, when you were growing up there?
ZANNA: When I was 12, I went to my first Rock concert and saw the Rolling Stones, when "Painted Black" and "Ruby Tuesday" were hitting the charts, and Brian Jones played sitar.
I decided that the Beatles were OK when I heard "Can't Buy Me Love" and "Kansas City"! I became a huge Beatles fan and still know every single song they ever recorded. (At the moment I'm recording an album of my own stuff, some of them old, some new and have in the last month suddenly realised how much Beatles influence there is …)
We had some really good Swedish stuff going on at the time. My favourite band was "Tages". From an early age I was attracted to the company of musicians and became "one of the boys," which was a fantastic compliment in those days when girls weren't really allowed in rock music!
It's hard to say what influenced me because I think everything did, and I have always been quite open to take in new stuff. I had the good fortune of growing up in the most musically diverse decades and I took it all in!
Folk music: Dylan, Donovan, Bos Scaggs, Barry McGuire and the New generation, Joan Baez, Joni Mitchell, The New Seekers, The Byrds, the Doors. All the Flower Power stuff.
I loved the Hollies and their great harmonies. Then, through my brothers Deep Purple, Black Sabbath, Exception, Whitesnake… Genesis, Yes, Moody Blues, Gentle Giant, Blue Oyster Cult, David Bowie, Mott the Hoople, Lou Reed, Jobriath, John Miles, T Rex, Sweet (he he yes) Status Quo, Queen, Johnny & Edgar Winter, Credence Clearwater Revival, Fleetwood Mac, Kiss, Kansas, Camel, Journey, Foreigner, etc…
The Motown era was fantastic, I loved so many of these artists and the groove of the music. Aretha, Otis, Marvin, Smokey, Supremes, Four Tops, Sam and Dave… These lists could go on forever and ever.
The Swedish music scene was very full of variety and choice and openness for those who wanted to be exposed to it. I personally was just hanging out and reveling in a constant stream of exposure.
I started performing musically at the age of 16, singing and playing guitar in a pub. People would request a song and I sang it. The next two bands I was in were largely based on harmony vocals, folk, spirituals, and pop songs. I then changed between bass guitar, guitar and four-stringed banjo and of course, vocals. Keyboards didn't really become useful for me until the mid-'70s in London, when I took a job in a piano bar in Kensington to support myself. I taught myself to play and took it from there with inspiration from everything in my past!
CR: When and where did you meet Ollie, and what were the circumstances? How aware of his background (especially the Patto/Ayers stuff) were you at the time?
ZANNA: In August 1980 I was gigging in a big piano bar, "Copenhagen Corner," in Copenhagen, when I got a call from my old friend, Bill Lovelady. His song "One more Reggae for the Road" had then (unbeknownst to me, who never listens to the radio) been number one in the Swedish charts for 22 weeks, and so a tour was on schedule. I went to London for rehearsals (as a keyboard player and back up singer).
Ollie was MD (Musical Director) and guitar player. Bill is himself a brilliant jazz and classical guitarist who used to jam and participate in a London based Salsa band, "Manana," in which I sang. Two other band members – Jorge Spiteri (bass), and Tony Morony (Congas), also joined this Hit song celebration group. Ollie and I got on from the start as we were more "Rock'n Roll" and had more "road savvy" than the others. We really started hanging out together on the road.
We shared quite a few interests. Musically we had a lot in common, but what really triggered our friendship was our mutual knowledge of George Formby songs. Ollie had never come across anybody else who knew these songs. We used to try and outdo each other with our repertoires of "Our Sergeant Major", "Window Cleaner", "Snapshot Album," etc. We shared many a laugh on the road. Ollie had a very drastic sense of humour which I found hilarious (especially when it was inappropriate), and he was always up to some mischief or other, sometimes getting himself into trouble, especially after a couple of pints.
Finn Johansen, our tour leader, had secretly (without even telling me) appointed me to be Ollie's babysitter and used to order me to take him back to the hotel when he got too bad. He did silly stuff like following performing artists around (in mid-performance) if they left the stage to connect more personally with the audience on the floor… It was not a very nice thing to do but he was very very funny… :-)
When I first saw Ollie, I thought that he looked familiar, but typically of me (I'd make the worst name dropper in the world, since I don't remember any) it wasn't until we came to Sweden for one of the first gigs, in Helsingborg, and my brother Bolle...who is one of the best informed walking Rock encyclopaedias on this Terra Mundi and later played drums with Kevin in Spain and on tour in Europe...asked me – before the gig – if this was THE Ollie Halsall on Guitar. I remember saying Yes?? How do you know about him? Bolle replied – Hello, - get yourself together sis- Patto, Boxer, Tempest, Kevin Ayers…!!!!!! Haha, my embarrassment was monumental. I had listened to all this stuff over and over through the years, but didn't know any names of the musicians. I had looked at a particular photo on a Patto album and reflected that Ollie was particularly ugly in his very short cut fringe, haha. So, to answer your question, I wasn't aware that he was "THE Ollie", but at the same time I was totally familiar with all the stuff he'd been involved in! Even the Ruttles!
When the tour was over, Bill, Ollie and I went to my hometown, Landskrona, Sweden to hang out and chill for a few days before going back to London. Ollie and I had decided that we had so much fun together that we didn't want to say good bye! While in London, we sent for the chaps in the Zanna Band, my brother Bolle on drums, plus a bass player, Sune Martinell, and guitar player Patrick Ohlsson and we recorded a couple of songs in one of the little studios in Denmark St. Ollie produced it and I'm sad to say that I feel it was a mistake. He turned the heavy sound of the band into some quite lightweight pop! I will try to send you a before and after recording so you can make your own mind up! Maybe you will agree with me, maybe not... :-)
At the end of the year, before Christmas Ollie left England to stay with me in Landskrona and he joined my band. We did a load of gigs, and Ollie spent a lot of time fishing. He also managed to learn a few fishing-oriented phrases in Swedish, to everyone's delight! Some time in May 1981 Kevin Ayers found us via his left hand Buda (Ian Carpenter) and we were "summoned" to Deja. :-)
CR: What did you find most appealing about Ollie as a person? As a musician?
ZANNA: First of all, Ollie was incredibly creative in all areas of life!
As a person I absolutely loved his creative and sharp wit. He sometimes had this "hands on approach" which was hilarious, as he always performed his stints with a deadpan face/Groucho Marx style. Once we were watching some moon landing on TV and Ollie disappeared into the kitchen and came back dressed in a big black bin bag, holes cut for his arms and a huge aluminum pot on his head, like a little kid dressed for the occasion and with a very serious look of great expectation on his face…
On another occasion when we lived in Madrid he had found my bright red Lycra catsuit, put it on his not too fit body, his pudge of a beer belly hanging out, hair standing up on his head in an unruly "absent-minded professor" style and his glasses on the nose. He jumped out from a doorway singing FLASH –AHA – Saviour of the universe, absolutely no expression whatsoever on his face… My brother Bolle and I laughed until we cried.
Ollie was a fantastic reader and as we didn't have any TV when we lived in Madrid, he would read out loud to me while I was making clothes for us (like the pink suit he wore in the Spanish TV show with Kevin Ayers, John Cale and Andy Summers.) :-) Our favourites were Charles Dickens "Little Merit" and Oscar Wilde's fairy tales. He used different voices for all the characters and put amazing emotion into it. Sometimes it became so charged we both started crying.
He was also quite an accomplished artist. I personally wasn't too keen on his oil paintings but absolutely loved his pencil or ink drawings and his very funny cartoons of everybody he came across, often left as a thank you in guestbooks wherever we went!
At one point in Madrid we both needed more mental stimulation and we both woke up one morning after wild dreams and had decided individually to write a book! Strange, but these things often happen when you are close to somebody. :-) Ollie's story was of a Swedish ginger haired bullfighter who was a vegetarian, and I do wish somebody had held on to the manuscript. He never finished it but it was very witty, a criticism of some parts of the Spanish society seen from a different angle!!!
As a musician he never ceased to amaze me with his ability to pick up an instrument he had never played before, and still be able to make music out of it. For instance, when we recorded "Howling Man" in Madrid (after the TV show performance with John Cale playing some cool Viola bits that really enhanced the track), John had returned to N.Y and Ollie found a violin in the studio and managed without any previous knowledge to copy John's riffs.
He also had the most outstanding musical memory. He could play and sing songs when he had only heard them once or twice, sometimes 20 years ago. This last ability also turned him into a tyrant since he expected everybody he worked with to have the same ability.
I am basically self-taught and play by ear and do pick songs up immediately, but sometimes when you asked him to play the song again because of an unusual chord structure you could expect a vicious tirade of expletives including what a useless idiot you were! Not much tolerance there I'm afraid. He wasn't very well liked by fellow musicians who had to rehearse with him. Kevin's nickname for him was "Hassle" and I'm not going to tell you mine. :-)
He could come up with song ideas like nothing I've ever known, and I was quick to take the idea and run with it, fix a melody and lyrics. We always hated each other's guts when we wrote songs together, haha. Not very nice but we were very prolific when we needed to (be).
Once we wrote 34 songs in one week for a Cinemaspop album! I wish I had all those songs, but Ollie had all the old cassette recordings of this stuff and whatever we handed to Julian Ruiz I'm sure he chucked in the bin! So I'm pretty sure they're gone forever.
CR: What kinds of influences did you hear in his playing style, and how did that complement what you did, and Kevin did, musically?
ZANNA: Everybody talks about John Coltrane, who did in fact provide quite some influence in the almost impossible, sometimes scary way he would string his solos together, leaving the actual key just to return in the last moment and resolve it. He took his influence from quite a few skilled guitar players in the rock world such as Eddie Van Halen and Ritchie Blackmore…
Ollie's greatest influence, however, was without a doubt George Harrison. (His favourite story was when he – Ollie – did some release gig for the Ruttles album and Ollie was the "George character". After the gig, George came backstage and complemented Ollie on his playing and asked: "Where the Hell did you learn to play like that?" To which Ollie replied: "Well, from you, you c*nt!!!" They hung out and had a great laugh together for a huge chunk of the evening.)
Some of Kevin's stuff could have been very heavy rock music if Ollie had allowed it, but he always seemed to fear the bottom end. However, Kevin did appreciate the new heavy weight that my brother Bolle added on drums and it worked really well mixed in with some light melodies and ironically it did also have a positive kick on effect on Ollie's guitar playing, making him play more powerfully. Have you listened to the Venlo recording?
So Ollie and I complemented each other quite naturally and quite well on our good days... :-)...just because we both had such diverse musical background! Kevin's music has a lot of blues, rock, folk, psychedelia and calypso influences and so it just seemed quite natural to busk along and have fun!!
Ollie did some outrageously outstanding guitar work at times with Kev when he was in a good space and I really enjoyed the mix of Ayers' quirkiness and that. I guess all three of us shared some kind of eccentricity which mixed well!
CR: What aspect of Ollie's talents has been most overlooked, in your opinion?
ZANNA: Probably the fact that he was first of all a fantastic percussionist, playing a "killer Vibraphone"...Double clubs and all! He could play some amazing swing and rock stuff on the Vibes!! Terribly unused talent there!
CHAIRMAN RALPH (CR): As we all know, Ollie didn't make a big noise about himself, or his talent, yet he surely must have been frustrated – at times – about not breaking through to a bigger audience, certainly beyond guitar circles. Did he ever talk about this with you? How did he view his position in the scheme of things, at the time?
ZANNA: Haha, I don't think I know anybody who knew Ollie who would agree with the first part of the first sentence, then again it could be interpreted in different ways!!
Ollie was not a quiet person and he always demanded center stage, privately as well as onstage for better or worse! He was very skilled at stealing the show in all aspects!!!
For instance, if I or somebody else was on a roll with a solo or otherwise getting attention on stage, Ollie would immediately start a "duckwalk " (and of course he did a great one!) or some other visual spectacle so that attention was taken away from the other musician!
On the other hand, once we played a gig with Kevin in some auditorium in Holland or Belgium and all the power went except for a few little guide lights onstage and in the hall.
We hoped for the power to return and started singing our loudest acoustic versions of "Henry the Eighth," "Teddy Bears' Picknick" and "The Hat Song" as well as a couple of Calypsos. Then Ollie took center stage and did a ten minute rendition of Lord Buckley's "Jonah and the Whale". You could have heard a pin drop and he received huge applause at the end!! Then it became clear that we wouldn't get the power back so we invited everybody back the next day and that gig was a great one. So on that occasion I think Hassle saved the gig. :-)
He was quite envious of other people at times (he hated Alan Holdsworth with a vengeance) and was quick to put them down verbally or visually and so I believe that this is how he vented his frustration, but sadly he was a difficult person to work (and live) with – especially because he wouldn't talk about these matters honestly from the heart, so it could never be sorted out!
I actually think this was the result of low self-esteem stemming from his childhood. He desperately needed reassurance even though he was well aware of his own skills and talents. He was like a child in so many ways, and though frustrating for us all who had to keep track of him I believe the secret behind his tremendous creativity was this great connection with – and I hesitate to use this phrase – his inner child, which was to be found in other areas of his life as well!
He spent a lot of time in another dimension and would walk away from you and disappear much like a two-year-old would, and it would be very stressful for us all, but leave him bedazzled as to why!
Kevin once said to me: "Zanna, you must be a complete saint, since you are able to handle life with Ollie!!"
He would also walk out of the tour bus with his eyes fixed on God knows what and walk straight into the reception, not having a clue what he was expected to do in there, leaving me to carry the suitcases. The same applied for everyday situations like food-shopping, he would never offer to carry bags – not due to laziness, simply because his mind was in some other dimension! As soon as I asked him for help, he would be quick to take over some weight though!
Once we arrived at a gig and he'd forgotten to bring his guitar, ha-ha. He was literally in his own little Lala Land.
CR: What did moving to Spain (well, Deja, right) accomplish for Ollie, in your opinion (other than the obvious: because Kevin lived there!)? What kind of scene did you encounter when you arrived? How did it differ from the UK?
ZANNA: First of all, I think his mind was opened by the language barrier, being forced to learn a new language since nobody spoke English in Spain at that time. I think it did him good to experience being an outsider in a bigger community. Learning Spanish didn't come easy for him and he struggled quite a bit to get to grips with it. One of my favourite memories was when we were sitting at an outdoors café in Madrid and Ollie wanted some bread to feed the sparrows and he asked the waiter:
"Camarero por favour – un poco de pan por los pequenos aviones"!!! ("Waiter please – some bread for the little airplanes!!!" ) :-)
We first went to Deja in the spring of 1981 where Kevin lived and we were based there for a year. It is now often referred to as a "Hippy Paradise" during the late '70s early '80s.
The Deja year was very interesting, a small village in the mountains on the west coast of Mallorca, with only few houses having electricity. Gas for cooking had to be bought in canisters, and water was bought separately at a high price and brought in by a big water truck and filled in big water tanks in the ground, again not all houses had tanks and had to bring water manually. There was still a roadside open water place where some of the local women took their laundry and washed by hand, just like in the Biblical days!
Out of the 170 people who lived there approx 90 were native Mallorcines, the rest were Brittish, some French and German. All the foreigners were artists; painters, authors (Robert Graves being the really famous one), actors (like Robert Goulet and Michael Douglas) and musicians. The nature was breathtakingly beautiful and we both enjoyed skipping down the mountainside, though olive groves over streams and obstacles to get down to the Cala the little rocky bay where we went swimming!
Ollie also had a very down to earth approach in his dream world and he really loved this basic lifestyle! For a while I believe it worked wonders for his whole nervous system, and he was calmer and more at ease with himself than at any other time...
Everything was more laidback than in England, it was nice and relaxing and much wonderful food and wine. We wrote quite a bit of music at that time but I don't know what happened to the majority of the recordings!
When we first got there Ollie took an instant dislike to Joan Biblioni who had been playing guitar with Kevin for a while and recorded some songs with him – this is also to be found on Youtube from the same TV show as John Cale and Andy Summers, though recorded at some different date and in Deja
When we weren't rehearsing with Kevin, we rehearsed with The Sex Beatles and wrote some stuff with them, mainly front person Hamish McDonald. We also did that famous gig with the Sex Beatles at Selva Rock Festival when Ollie played a solo during sound check "so steaming Hot" that his amp actually caught fire, haha.
Ollie also joined the local Pa'amboli Band, together with Thomas Graves (son of Robert) and artist Dave Templeton! A fun quirky rock band doing fun versions of old goodies. :-)
The scene differed very much from the UK in that Spain just experienced its birth of free expression after Franco's departure. Everybody was amazed at what they were allowed to and trying to achieve… There was a fairly hefty blossom period of many (inadvertently) funny artistic expressions as they were trying their footing on previously forbidden ground and untried territory. Everybody was reaching for a bit of assistance from the free world, I think!
CR: I enjoyed reading your recollections of Ollie in the studio (posted on the Ollie Halsall Archive)...apparently, Ollie made quite a name for himself in Spain as a producer and sessioneer.
ZANNA: Well, he was called on by Ramoncin, the first Spanish Punk artist, to produce an album! When we got to Madrid, Ramoncin needed songs as well and asked Ollie to contribute, but it wasn't really Ollie's thing so he played some of the songs I'd written for the Zanna band and in the end we both contributed with equal amount of songs. Ollie's productions were always severely lacking in bottom for my liking.
He produced various albums for bands who admired his guitar playing but I didn't like his productions, he made wonderfully heavy Rock bands sound like little pop bands, we always argued about this. Unfortunately, I can't remember any names of these bands!
We both did lots of sessions with top ten bands like Azul y Negro and "our own" studio-produced band Cinemaspop, a band put together by the producer Julian Ruiz in the studio Audiofilm. This was a kind of '80s Techno Band and we also did an album for ARIOLA called Sal Gorda, which was a spoof.
We also both joined "Flamenco Rock" artist Manzanita, Ollie recorded with him; I just did the stage work!
Ollie also used to do loads of work for people in advertising who admired him, one of them Augustin something and another (Luis something) in a studio called Circo or Circus. Amongst other things he did a TV ad for Schweppes orange in Spanish to the Police song, "I'll be watching you!" (Every Breath You Take"): Guitar and song!!! Fabulous!
We also did some sort of compilation cover of three Police songs introducing Ollie as String, haha. Sting himself loved it and asked us to get on their tour when Flock of Seagulls dropped out as support act the day before Madrid. That was just a short while after Bolle had left Madrid and we didn't have a working version of the Zanna band. This was one hell of a missed opportunity which we both grieved over. – Otherwise Ollie never expressed anything like this!
CR: Can you give me two or three other relevant examples of a major contribution that he made to one of those Spanish bands, and/or projects? Are there some overlooked gems waiting to be rediscovered?
ZANNA: Well, like I've mentioned, he did produce the album "Corta" for Ramoncin, wrote half the songs (I wrote the other half) and played guitar and pulled in Boz Burrell on bass...but we weren't allowed to mention his name due to contractual reasons (but the first single from the album, "Sal de Naja," was the only hit song from the album and that was one of mine and I guess I feel a little need to blow my own horn here...because the music scene in Spain at the time was extremely chauvinistic and even though it was frequently stated that I was the first female to play keyboards in a rock band in the country, I was also frequently referred to as "Ollie's woman on keyboards," and I found that quite hurtful. I believe I was the stronger songwriter* out of the two of us, and Ollie actually sold some songs off that we had co-written in his own name only! Sorry for ranting!) Ollie also contributed to the following two albums of Ramoncin.
[* what I meant was that I was better at pulling songs together into a commercial structure, as we were always required to write potential hits during the Madrid years. Ollie's wonderfully quirky style of stringing lines and bits together didn't particularly belong in the world of hit songs. When he tried fighting against his at times very abstract jazz influences , his songs often came out sounding like German march music!]
He contributed (as we all did) a lot to the Cinemaspop albums, especially the second one, "Clockwork Orange," where we wrote all tracks except for "Wild Thing". Ollie did the first Spanish rap ever produced in Spain, called "Mucho Calor para un Ingles," and that could possibly be described as a gem!
We had however nothing to do with the actual production in terms of the mixing of the trax. Julian Ruiz actually destroyed the songs by chopping them up and turning them into maxi mixes and we hated the end result. I have never listened back to these and we were never given copies of the original 3-4 min versions of the songs.
Nevertheless we had four hit songs (that we didn't feel too proud of) with the band; "Zorba," "We Love You Marilyn," "Following The Blonde" and "Let's Go To The Movies." After I left Spain in 1985 to move to Hollywood, Ollie joined a successful group called Radio Futura and another one whose name I can't remember but you should be able to find it somewhere in the Ollie Halsall Archive.
I don't really know what he did with these bands but there ought to be recordings, so if you find out maybe you could share the knowledge with me. Well, that's the best I can do at this time. I'm sorry for ranting on about myself at times without being asked to do so, but Ollie was a complex personality. He was on the one hand wonderful, sweet, funny and creative and he was also a completely unbearable ass. I believe this is typical for most people who classify as a Genius and I do feel he was one of those!
Ollie's favourite quote was Jerry Lee Lewis' quote from the Bible: "Either be hot or cold – if lukewarm, the Lord shall spew you forthwith from his mouth!" And though much can be said about Ollie Halsall – Lukewarm he was certainly not!! (I really miss the old bastard!!!)
Original article: